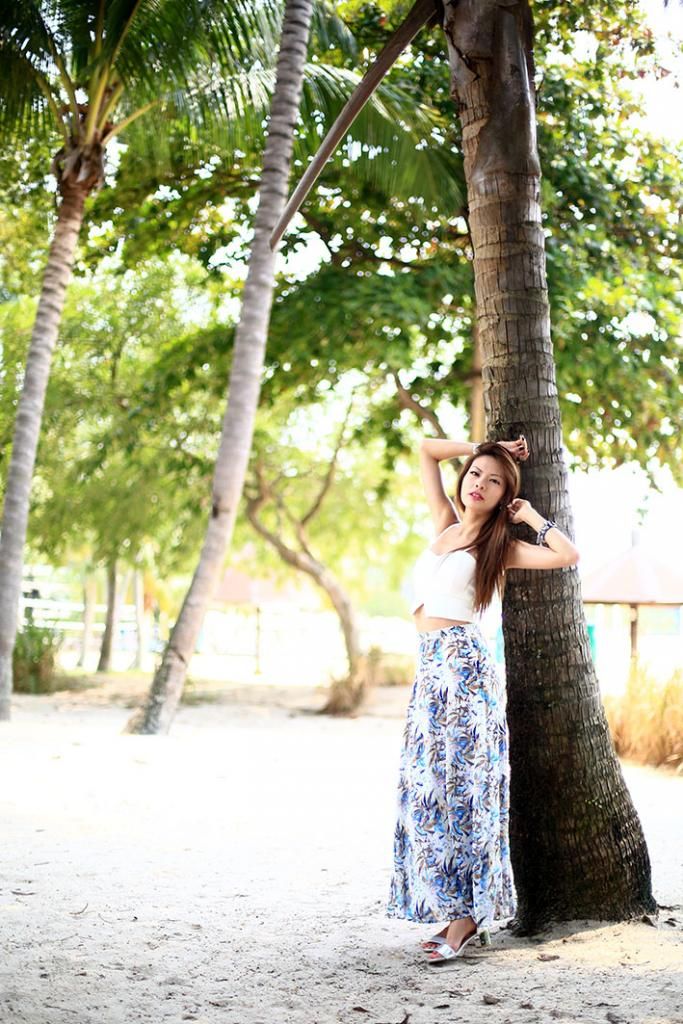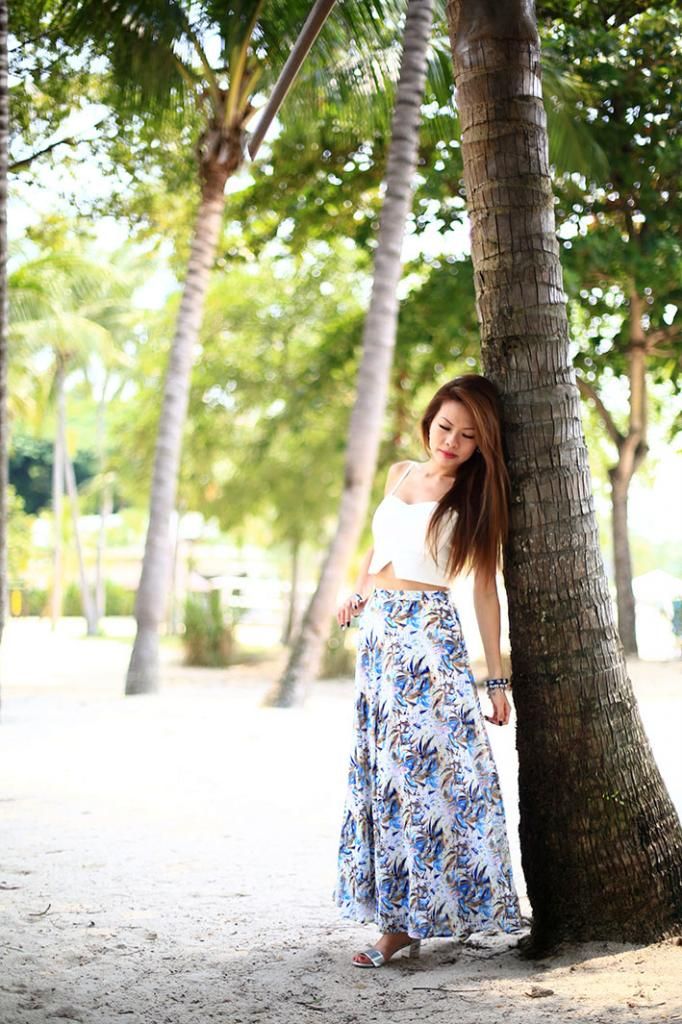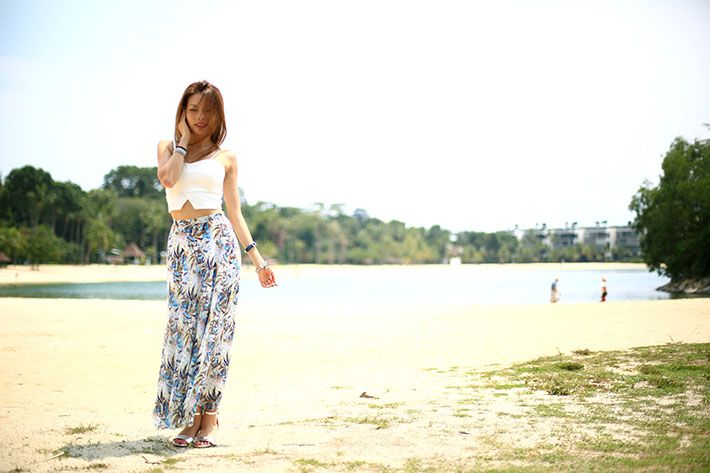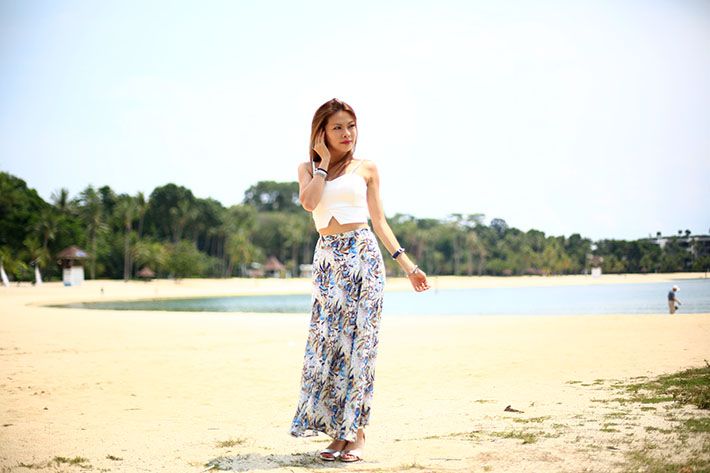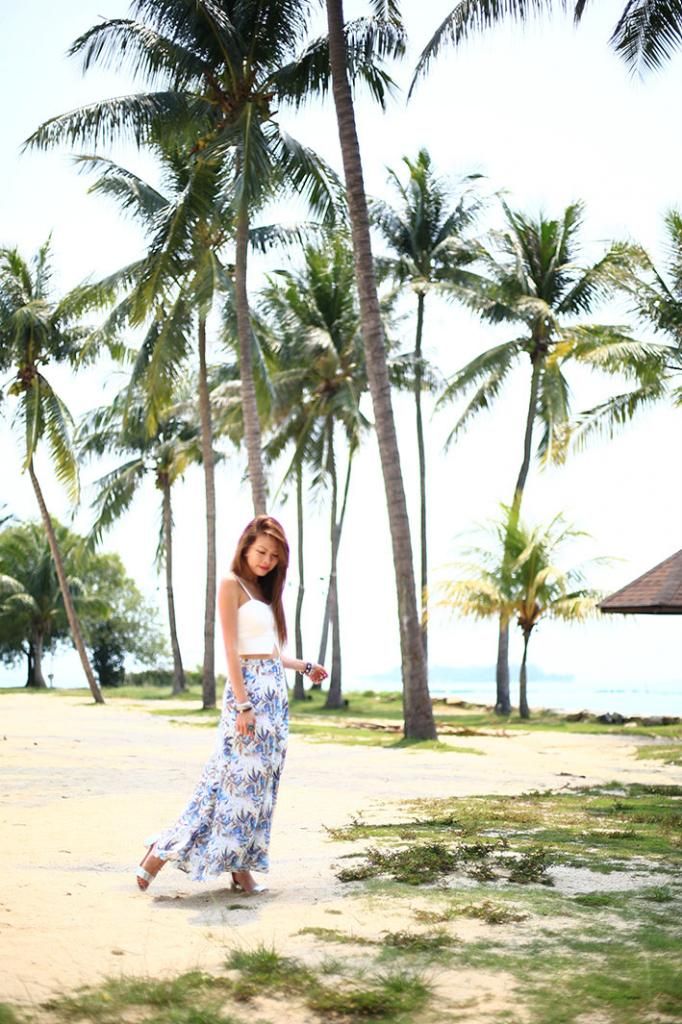 I was feeling really down and stressed up one of those days last week. We stole some time in between our meetings and took a stroll by the beach; the peace and quiet was all that I had needed. We have been visiting beaches in our region, but we forgot the fact that we actually have a pretty neat one here in our own homeland.
Strolling through the tall palm trees and feeling the breeze with every step taken, my moods were lifted and I ended up twirling in front of the camera. Well, my outfit happened to be most appropriate. I had kept this printed maxi that dear Rach sent to me earlier this month, and had wanted to bring it to Japan. But I am glad I saved it, because memories of that afternoon wouldn't have been captured as meaningfully if not for the the soft caress of the wind that made me twirl with so much happiness and liberation.
Thank you for dressing me once again,
Fash Mob
!
***
Outfit: White Bralet, Hollyhoque // Perry Maxi Skirt,
Fash Mob
*sponsored*
// Sandals, Ellysage // Bangle, H&M x Isabel Marant // Charms Bracelet, Pandora // Leather Bracelet, Balenciaga // Arty Ring, Saint Laurent Paris
Like
Fash Mob on Facebook
and follow
Fash Mob on Instagram
for sneak previews and updates on weekly new arrivals.
Photography:
Brad Lau @ladyironchef