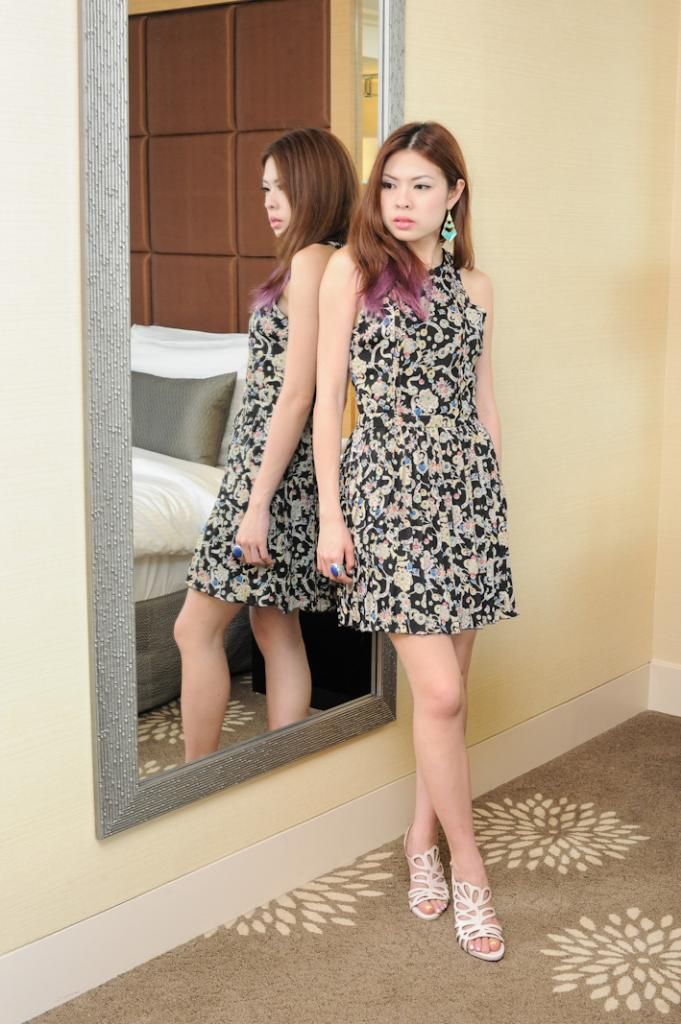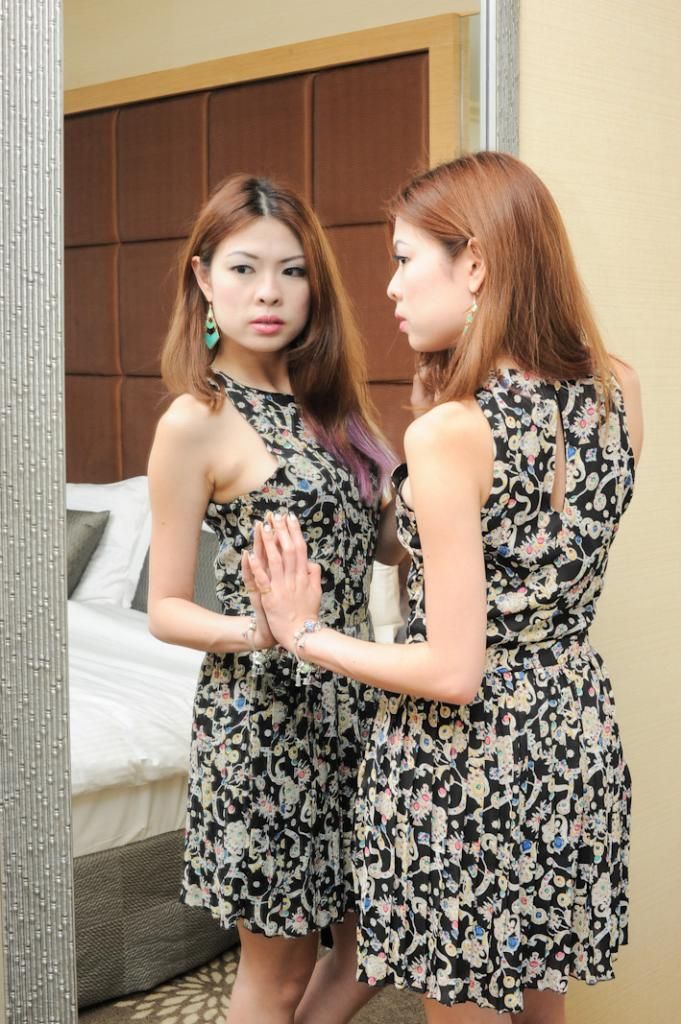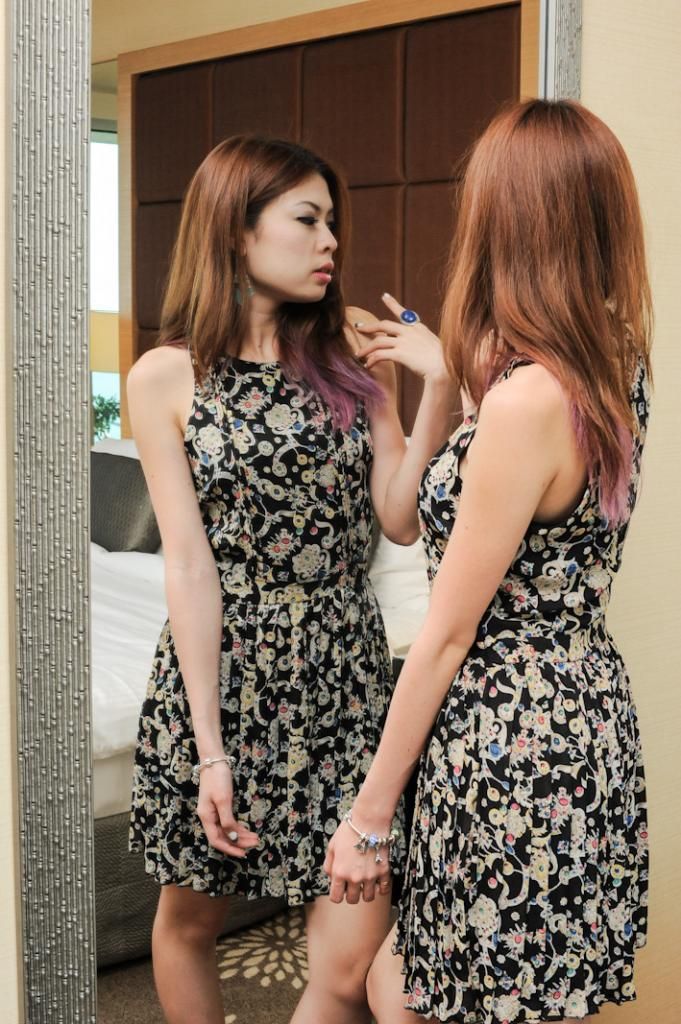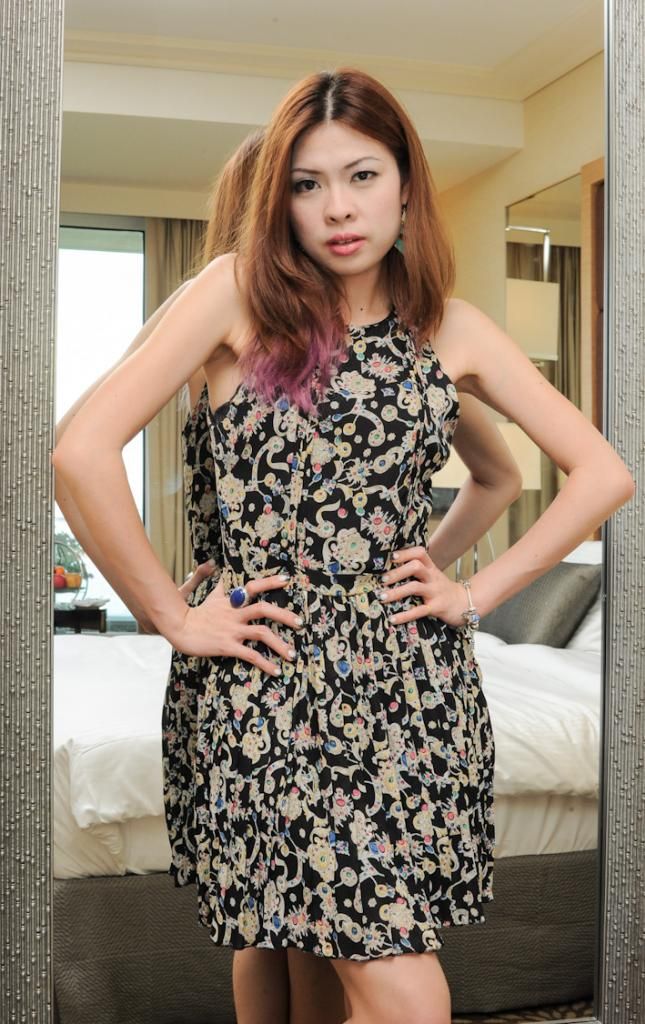 There is something about pleats, something transformational but I cannot exactly put a fine point to it. Sweet, playful, teasing... I cannot decide. But they are irresistible. I have a soft spot for almost anything with pleats, especially heavy pieces.
Think Marilyn Monroe and her flare when she strutted around in her pristine white number.
While this may be the total opposite of white, it turns heads all the same. High neckline, keyhole back feature, heavy pleats and a whimsical print - this is one perfect dress for that expensive candlelit dinner with your lover. Yet another fuss-free piece to add to my collection for too-lazy-to-do-any-styling days.
And I just have to end this post by saying I really love pleats.
***
Outfit: Dolce Print Dress,
Amebelle
*sponsored*
// Cut-out Sandals, Suecomma Bonnie // Charms Bracelet, Pandora // Earrings, Forever21 // Ring, Forever21
Quote "melody5" to enjoy 5% off all purchases. Promotional code is valid till 31st July 2013.
Photography:
Brad Lau @ladyironchef