10 Feb, 2015
Since I started being vain, I've been to several facial sessions. And they always daunted me - either with post-facial itch and sensitivity, or mostly because of unskilled therapists who do my skin more harm by leaving marks from horribly-executed extractions. It developed this fear for facials in me, and I've stopped trying altogether.
Until an atrocious breakout late last year after my trip to Maldives. The harsh sun exposure plus improper removal of makeup (a prolonged bad habit) caused my skin to be really dehydrated and clogged up. Doesn't help that I travel rather frequently, and the multiple changes of climates just made it worse for my skin altogether. I was desperate, my confidence was battled and torn, I hated taking selfies with friends, and I couldn't even step out of the house without some concealer. You couldn't tell over these months, because I never posted close-up shots. Else, they were heavily filtered. In case you need an idea, here is one prelude, and you can tell that my sides were terribly red and bumpy: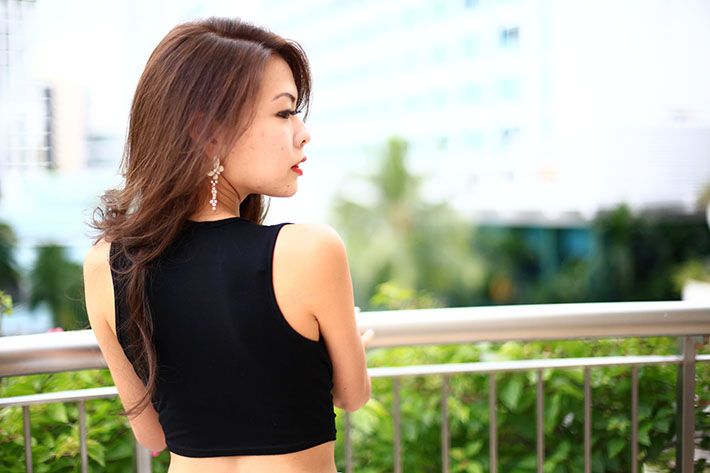 And it is going to sound like a cheesy advertisement, but
Caring Skin
 changed my life and opinion of facials altogether. Before I begin, I have to clarify that I am not paid to write this at all. The owner of Caring Skin is a girlfriend of mine, and I was having dinner with her one night when she saw how bad my skin was, henceforth suggesting I try the facial treatments at her place. And I did, it worked, and I must now share this miraculous journey with all of you.
Whether you are troubled with breakouts and other problems like I was, or if you never had interest in facials before, I hope this post changes your perception - because with a single belief I had then that Caring Skin can really care for my skin, I was to realize I can step out of the house without makeup again, and I am confident to take photos even without makeup.
When I first went to
Caring Skin
, my cheeks were the most clogged up parts of my face, on top of the fact that I already have very sensitive skin. I took some selfies that will only see the light for the first time now, but don't worry, they are not morbid. I had some light makeup in the following photos, but even so, you could see the horrid pimples - they were huge, and very red on bare skin.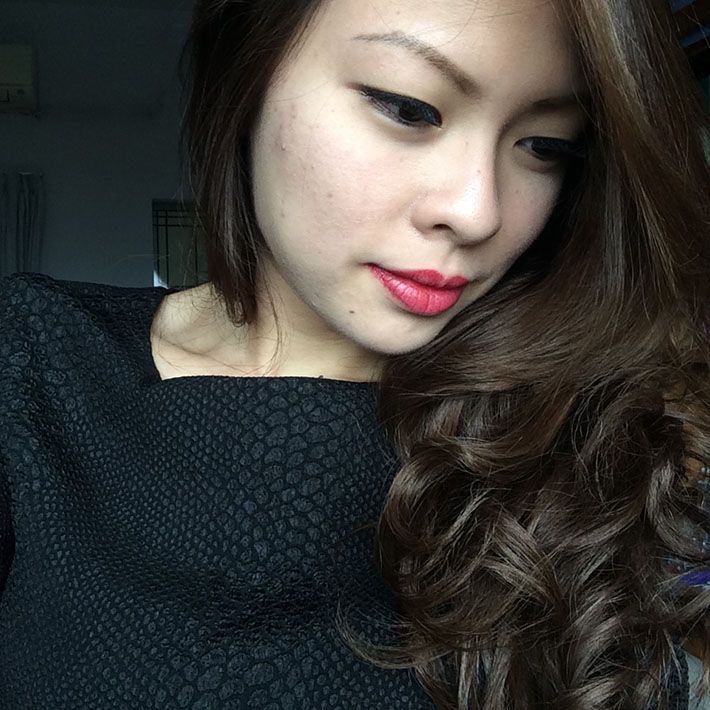 Who would have guessed! A thorough skin consultation will be carried out before the therapist decides on which treatment you'd need. Mine obviously showed a lack of moisture, on top of being very very clogged up. My journey with
Caring Skin
thus started with a few sessions of SensiVita - a treatment specially customized for problem and sensitive skin - and I went on a regular fortnightly basis. I am not going to lie that it is pain-free, because none of them was. Every extraction killed me a little, and I am a complete wuss for pain. But it will be all worth it, because nothing beats having all the pus squeezed out of your skin. Of course, all treatments at
Caring Skin
are pampering in their own ways. SensiVita also includes relaxing cold steaming, masks and even shoulder massages. On a lighter note, I was prescribed a small dosage of acne medication by my dermatologist, and I use SKII on a daily basis. 
My skin's condition was stabilized after approximately a month. 
There were still new bumps and whiteheads every now and then, but by mid-January, I was pretty much done with them. By then, my skin looked like this: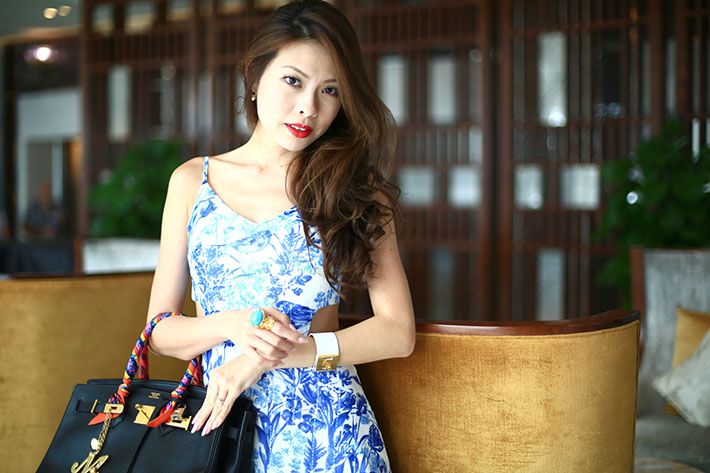 Even with sunlight shining directly on my face, my cheeks were no longer patchy. On a daily basis, I use only a layer of colored loose powder (sometimes Chanel, sometimes NARS) and zero concealer. The surface of my skin was still very dry, but I've changed my facial frequency to once ever three weeks. No more SensiVita, too.
The last two sessions saw me trying the collagen and hydration facial, and minimal extraction (thank God!). I absolutely love how the collagen one gave my dull skin a much needed radiance boost, and even my cheeks felt so plump and supple! It also helped in lightening my marks and speeding up the healing process, so it is a good treatment to supersede SensiVita. As because I just got back from Bali - another period of extensive sun exposure - my skin was badly dehydrated. Yesterday's treatment was then a deeply hydrating one, and the cold steaming and masks were just what my skin needed.
What surprised me was just how smooth and glowy my complexion was - right after facial! No red patches, no itch, and I even went out after the session. I don't normally take selfies, but when I do, it has to be because my skin feels so soft to touch and is radiant even without makeup. Here, I only have on my lash extensions, and the photos are slightly brightened only with no photoshopping of blemishes.
I cannot believe my skin is revived and close to its former glory. Grateful to have you take care of my skin so well since October 2014, and you've already earned my loyalty. My confidence is finally regained - just in time for Lunar New Year!
A
nd I cannot wait to see what other miracles you have in store for me.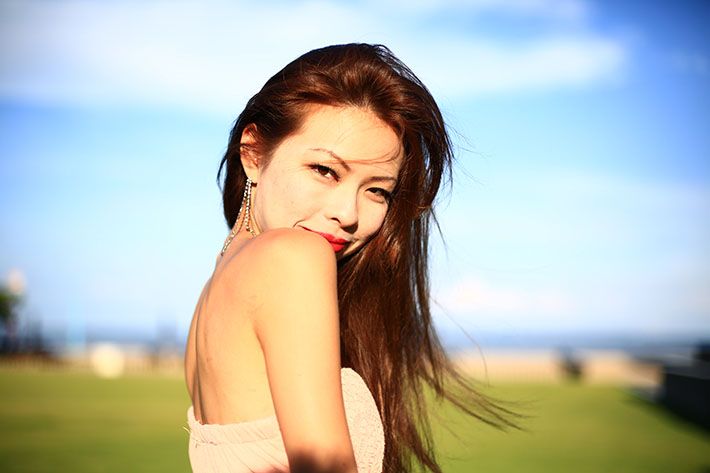 ---
For my readers, I have a special promotion for all of you. All you have to do is to quote "MELODY YAP" upon fixing an appointment, and here are the various trial rates for your enjoyment:
#2. COLLAGEN FACIAL @ S$88
For both treatments, you are also entitled to a free eye treatment if your appointment falls between the off-peak hours, which is weekdays from 11am to 4pm.
Just head down for a consultation, and if these two are not the recommended treatments for your skin condition, I am sure the therapists will customize something for you at a trial rate too - as long as you quote my name.
---
Caring Skin is conveniently located along Orchard Road at 360 Orchard Road, International Building, #07-07A. For appointments, dial 6737-7797.