28 Sep, 2014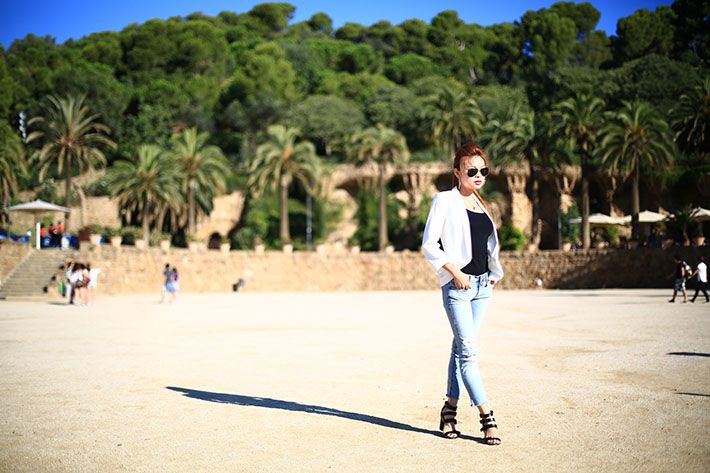 Park Güell deserves this image-heavy post for its one-of-its-kind beauty. It is one amazing work of art - so picturesque, so breath-taking and so intriguing. Every detail speaks of a thousand thoughts, every stroke of art is a celebration of Gaudí's creativity and contribution to Barcelona. He must have been such an incredibly amazing person to learn from, and I have nothing but respect for artistic talents like him.
It was a cool and crisp morning that we pulled ourselves out of bed at 6am, climbed a few flights of stairs, and reached the summit of the Park. The distant city before our eyes from where we were standing made us feel like we were at the top of the world. That splendid feeling of setting foot on that UNESCO Heritage Site was one so liberating, and we were enchanted by everything we saw and felt.
Needless to say, we fell head over heels in love with the palette of colours and the sheer vibrance of the place. I want to always remember Barcelona like this, I want to hold memories of this morning close to my heart. I don't know when I will next return to Barcelona, but when I do, I will take a walk through Park Güell all over again.
---
Outfit: Camisole, Primark // Ripped Ankle Grazers, Pull & Bear // Blazer, Miss Selfridge // Strappy Sandals, Zara // Aviators, Ray Ban // Hoop Earrings, Six Accessories // Necklace, Chanel // Leather Strap, Balenciaga // Arty Ring, Saint Laurent Paris