01 Aug, 2015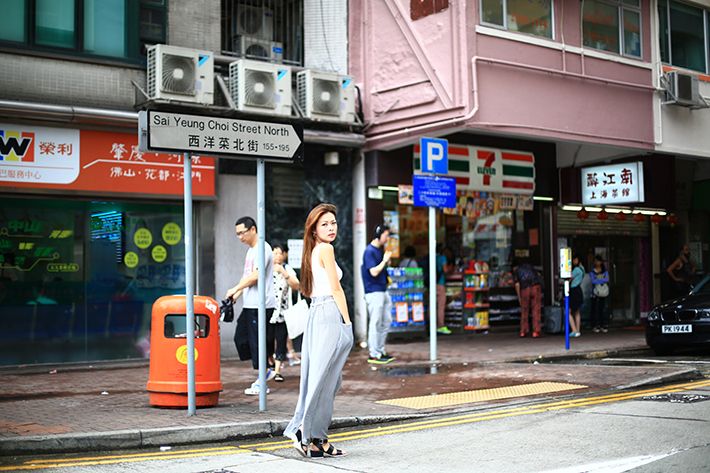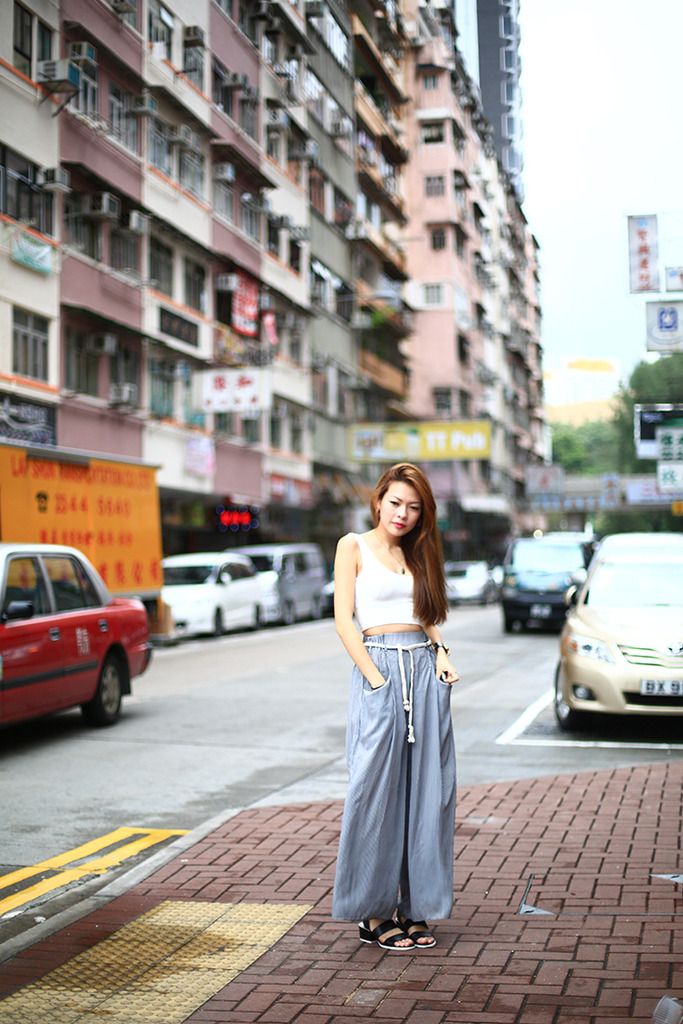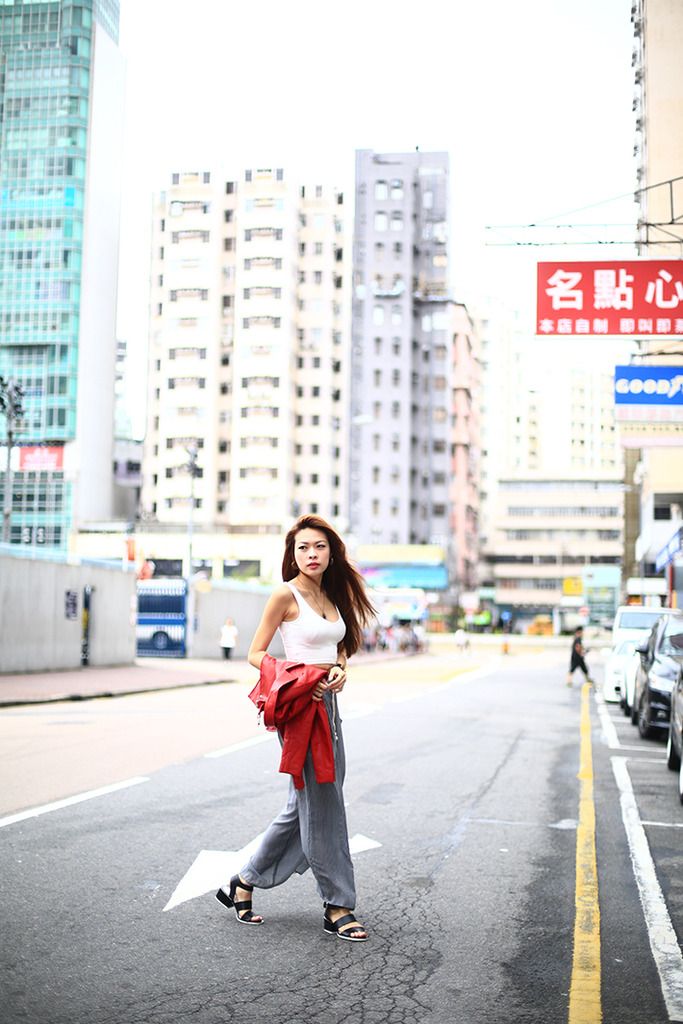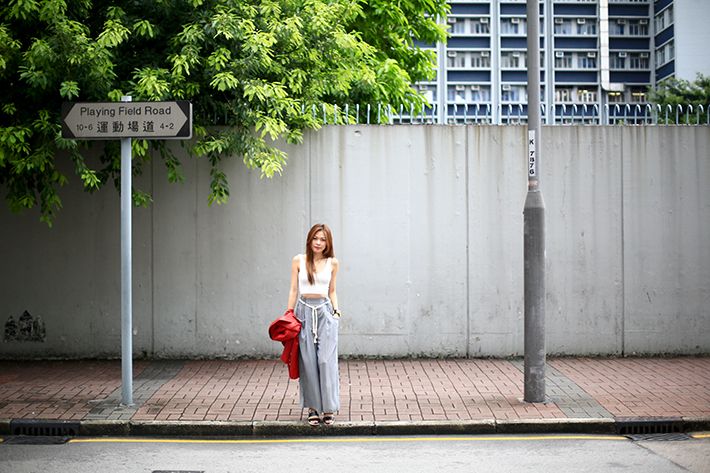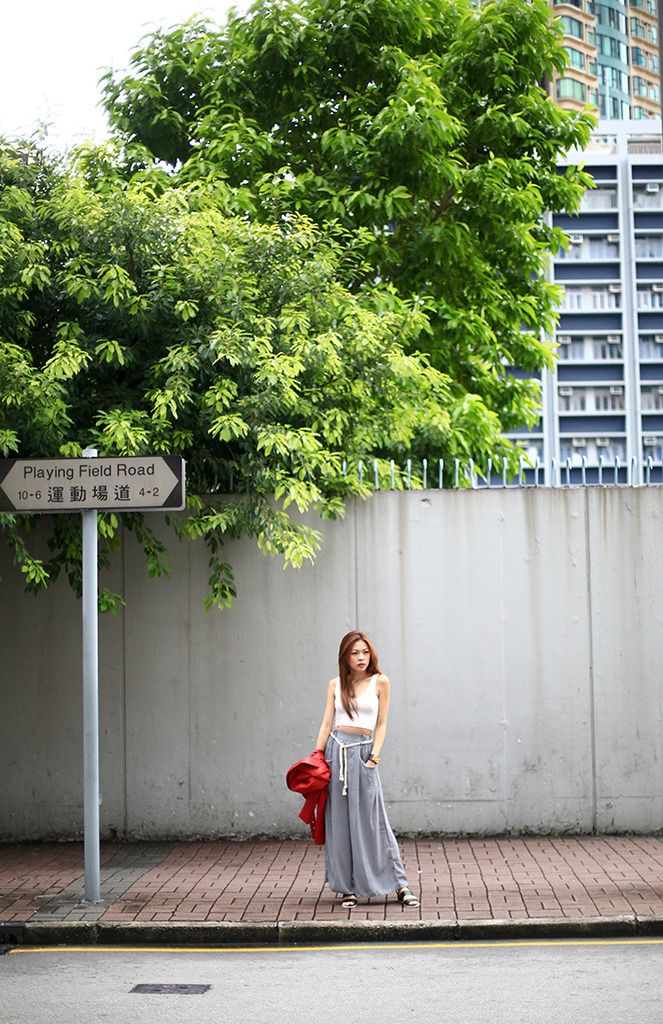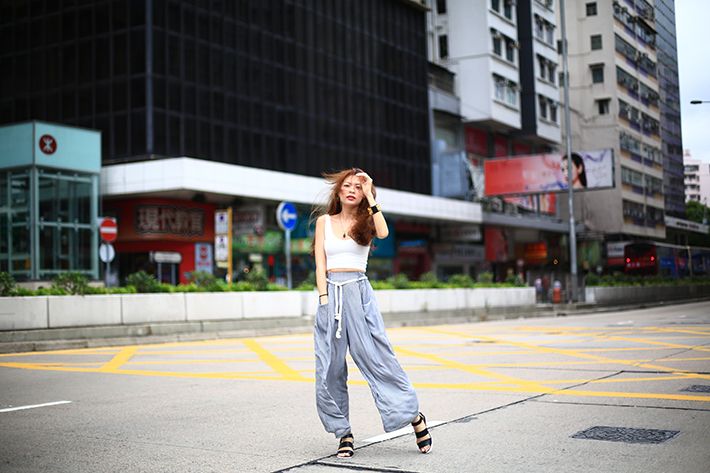 You have no idea how temperamental Hong Kong's weather was on the week we went. It would rain heavily, then the skies would clear up and the sun would shine so bright. Apart from inconveniencing our heading out, I actually found it difficult to decide what to wear every morning. It may sound ridiculous and like the least of concern, but the ever-changing weather really confused me!
This outfit was one of those lazy days when we were just so bummed that it rained hard, but thank God we still made it to One Dim Sum (my favourite!), and the skies cleared up when we were just about done with lunch. Of course, I had to take the chance to shoot as many photos as I could. Who knows if it would start pouring again!
This outfit, I call it the lazy weekender. It served its purpose for weekends - comfy, easy-going and nothing too serious. Those roomy pants are everything - a wide-legged cut, large pockest, pinstripes, and a rope braid; how not to love? By the way, someone remind me to not pack such tight-fitting crop tops to Hong Kong anymore. It did me no good and my post dim sum-belly was showing.
---
Outfit: Crop Top, Topshop // Paolo Striped Pants,
FashMob
// Leather Jacket,
FashMob
(upcoming) // Leather Sandals, Jil Sander // Collien de Chien, Hermès // Stone Necklace, Brooklyn Charm