10 Jul, 2015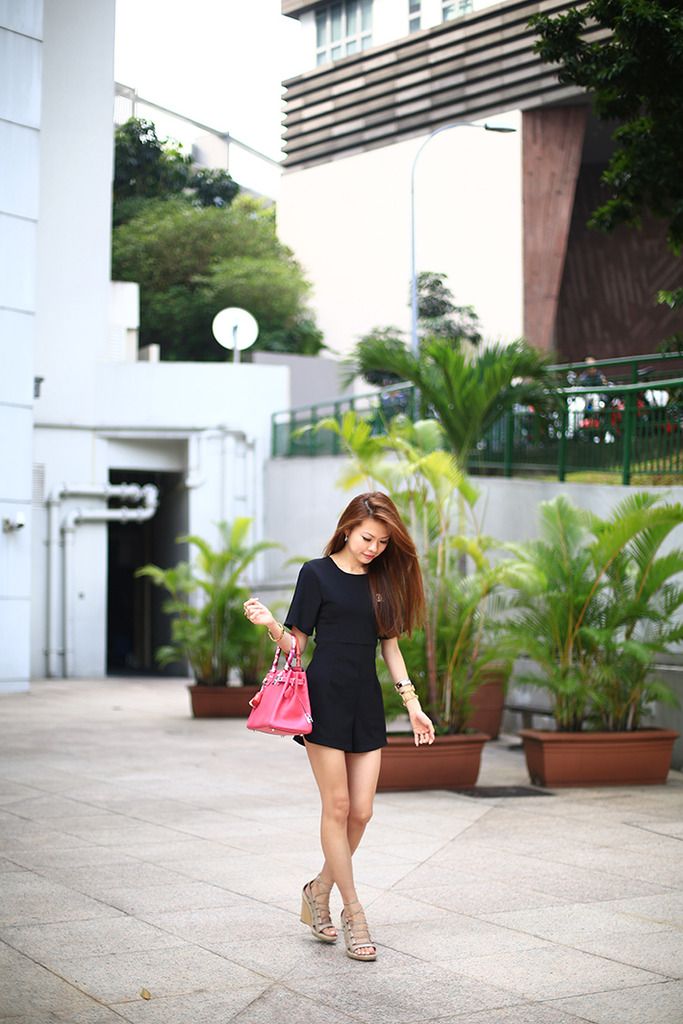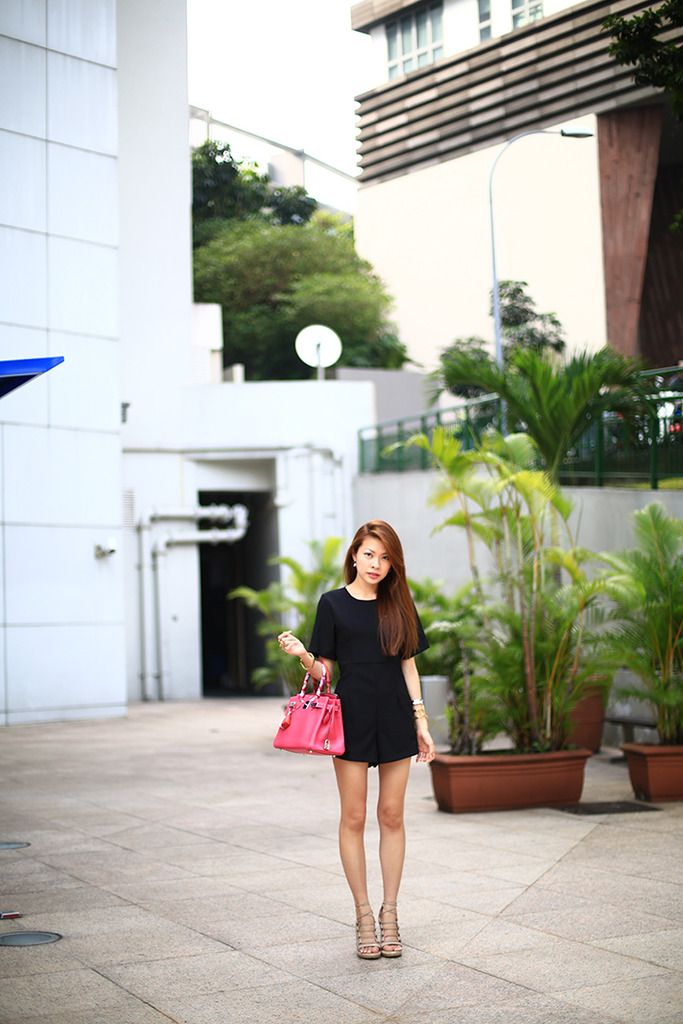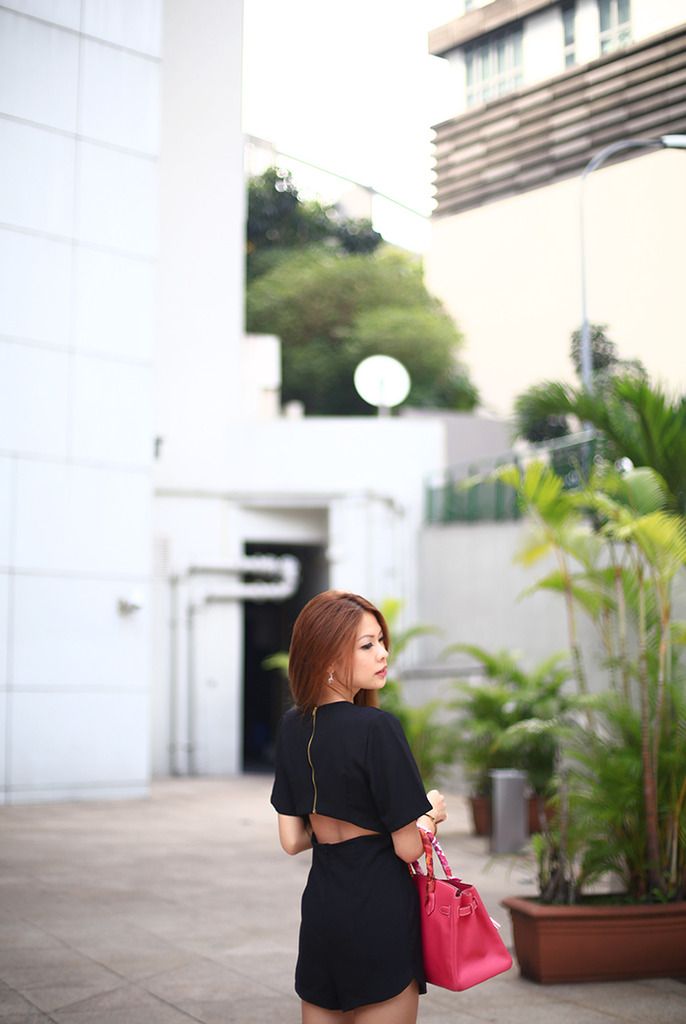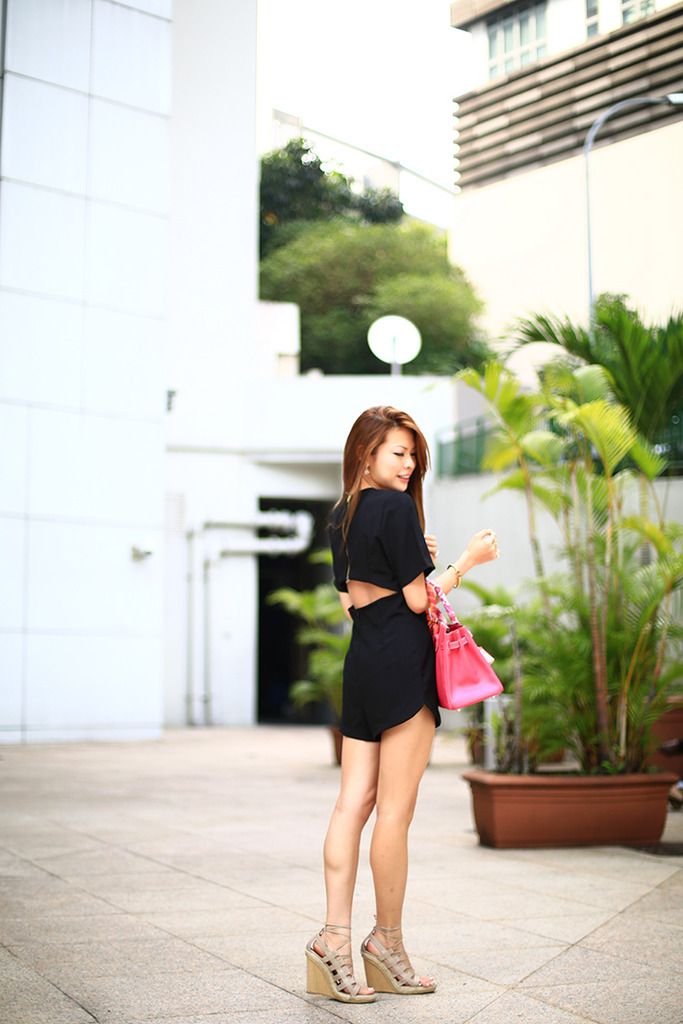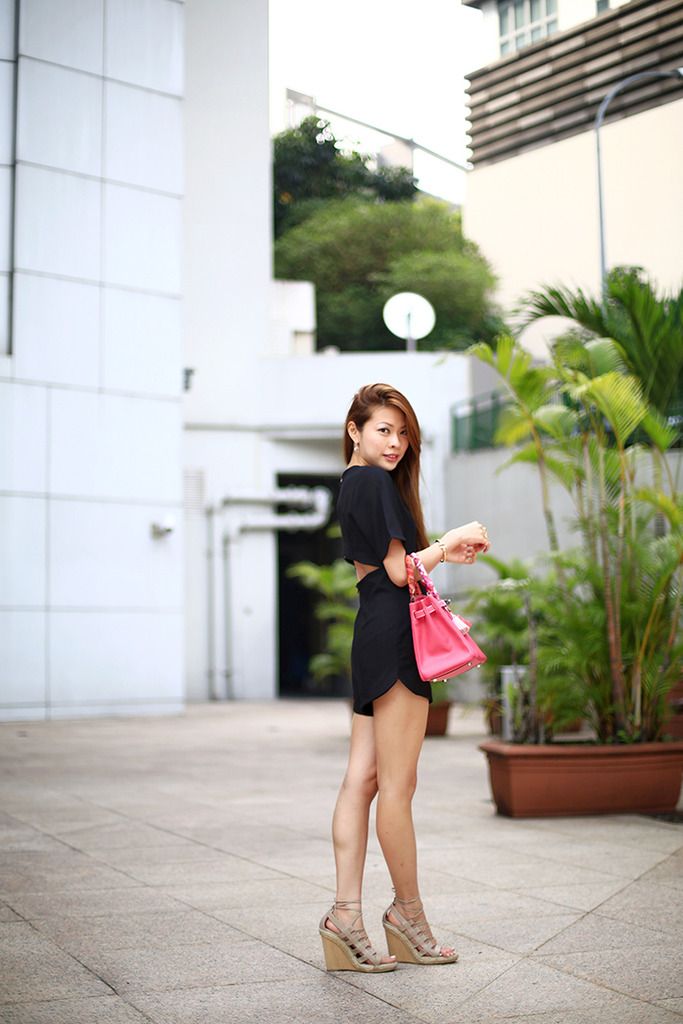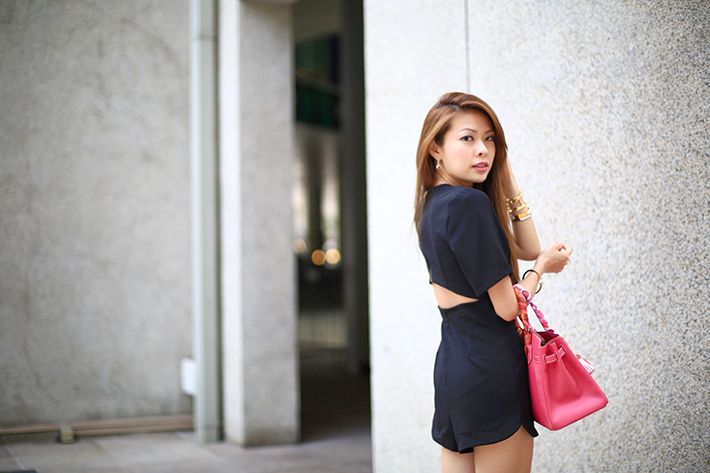 When you are so busy and have a schedule so full that you cannot even make time for a two-hour manicure session, you just do not have the luxury to spend thirty minutes rummaging through your wardrobe and putting a complicated outfit together. Days like that call for simple black pieces that I can rely on, and that includes this cut-out playsuit that is so comfortable to move around in.
I pinned on a brooch, piled on my usual gold bangles and rings, laced my wedges up and brought Barbie out. Now you see why I always advocate "collecting" classic black pieces as such? You spend no more than five minutes putting everything together. Ok, maybe a little bit longer if you need to fumble with so many pieces of bangles - like I always do.
Meanwhile, I am so counting down to my Hong Kong trip. How I've missed the Pearl of The Orient, and though it is a work trip that we are taking, it is a much needed "respite" away from the crazy workload here in Singapore. A weight gain is definitely part of the take-home, but bring it on, because anything for my egg tarts and Ichiran Ramen.