03 Jul, 2015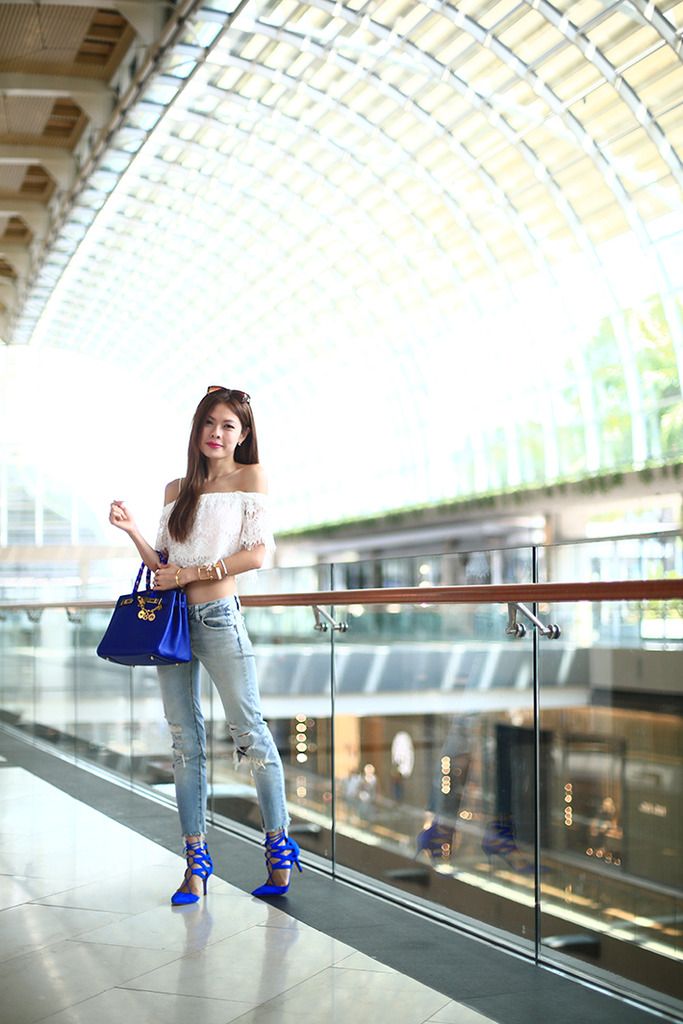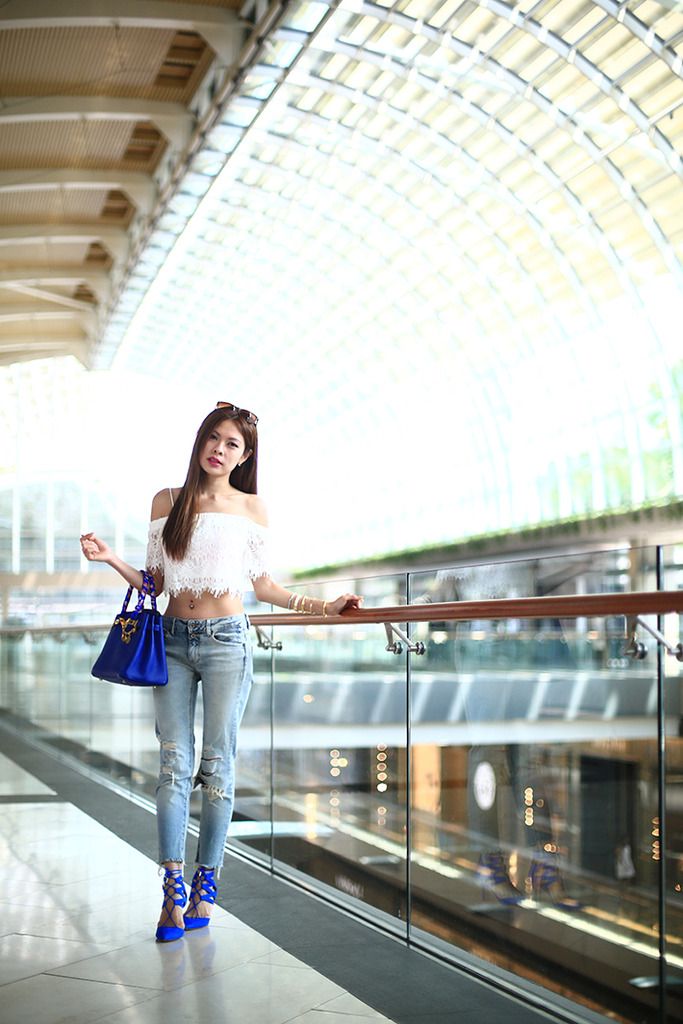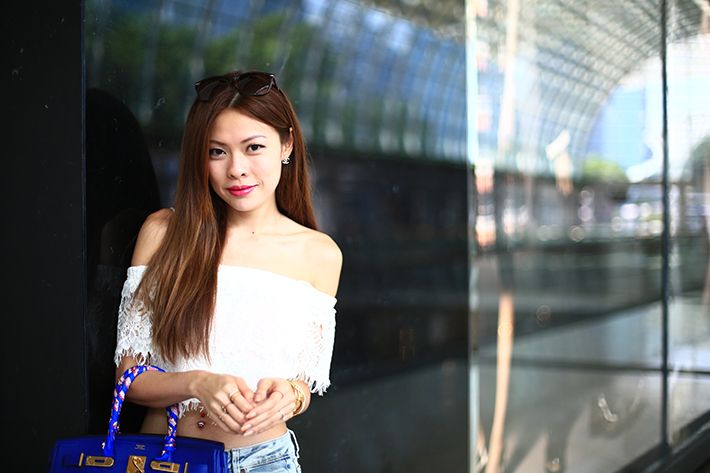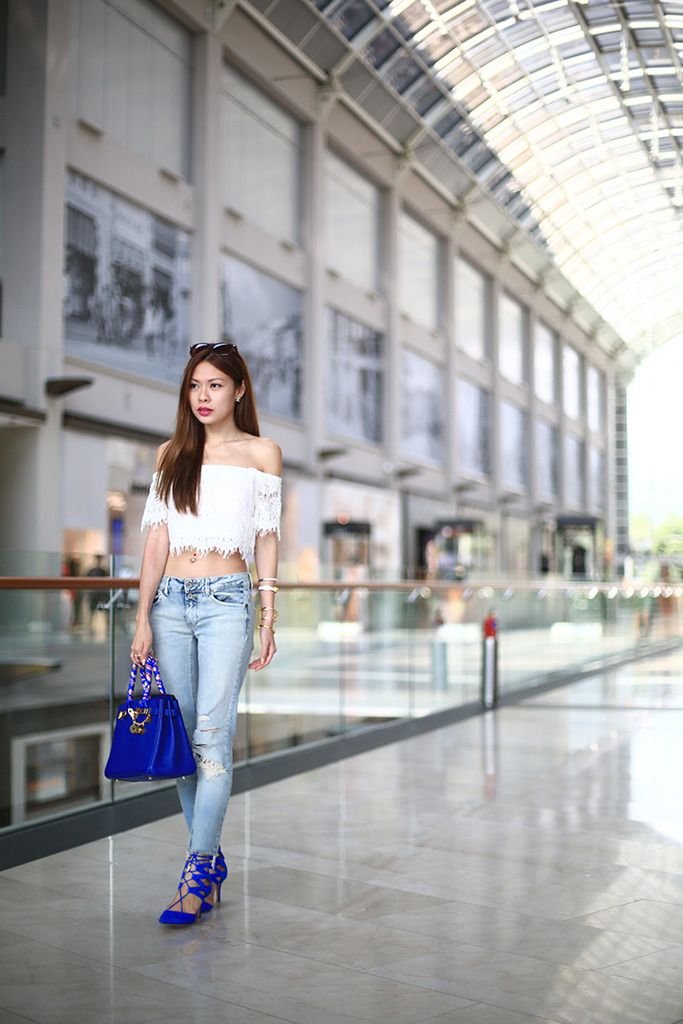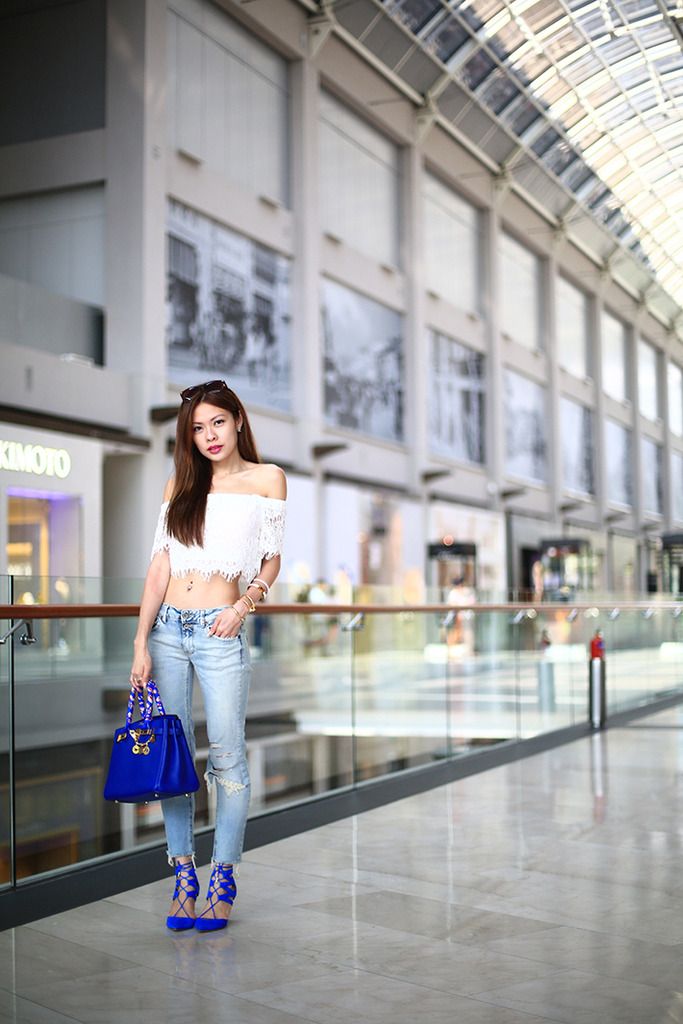 Well actually, it is all that blanc. And a touch of Bleu Electrique.
I have been as basic as I can be. These days, throwing on a pair of good ripped jeans gives me more pleasure than a statement floral frock or a carefully-planned colourblock coordinate. Those used to bring me great satisfaction, but I am just not too excited about being so colourful and loud anymore.
If any, I will let my bag and shoes stand out the Bleu Electrique way. It is completely a dream come true to add this blue baby to my collection. Hermès has the prettiest blue palettes, but of course, no other shade I love more than the blue electric.
And these Aquazzura lace-up heels are one of the comfiest pairs I ever own, and they won my loyalty to the Firenze designer forever. Every now and then, I have people saying, "Why do you spend a grand on something that you are gonna step on?!"
Darling, let me tell you - the comfort from well-made designer shoes is second to none and it is why I love treating my feet to the best things to "step on".
---
Outfit: Eyelash Lace Bardot Crop, Topshop // Ripped Jeans, Pull & Bear // Heels, Aquazzura // Birkin30, Hermès // Earrings, Chanel // Rings Mix, Vita Fede & Cartier // Bangles Mix, Vita Fede & Hermès & Swarovski & Elizabeth and James