10 Jul, 2014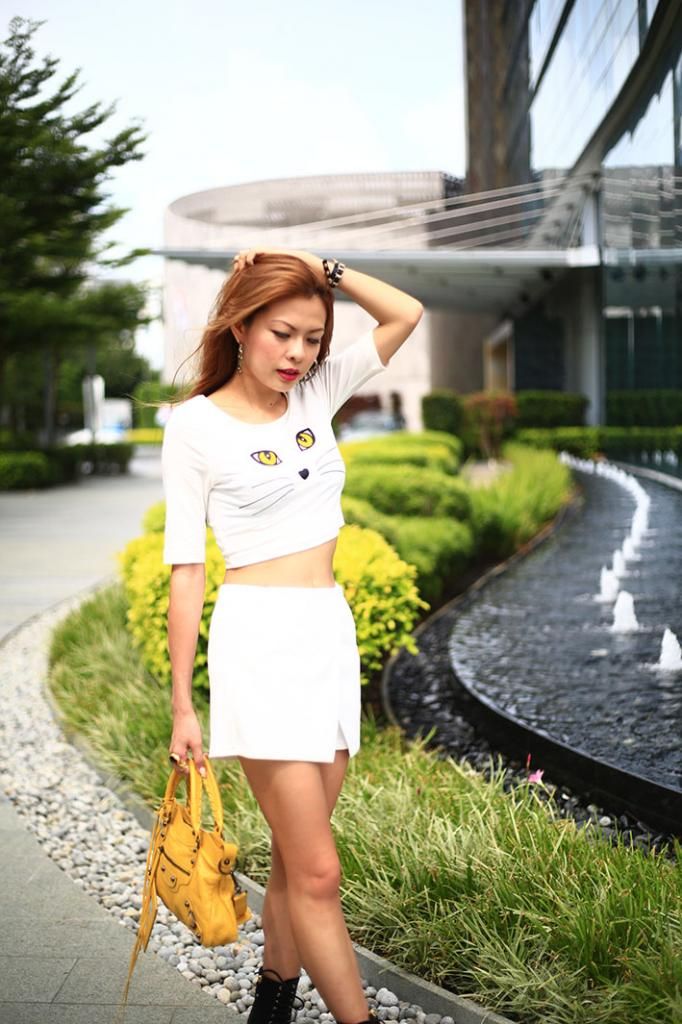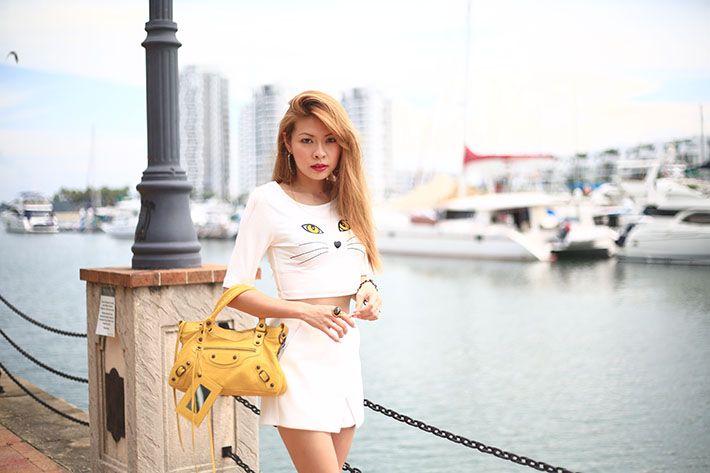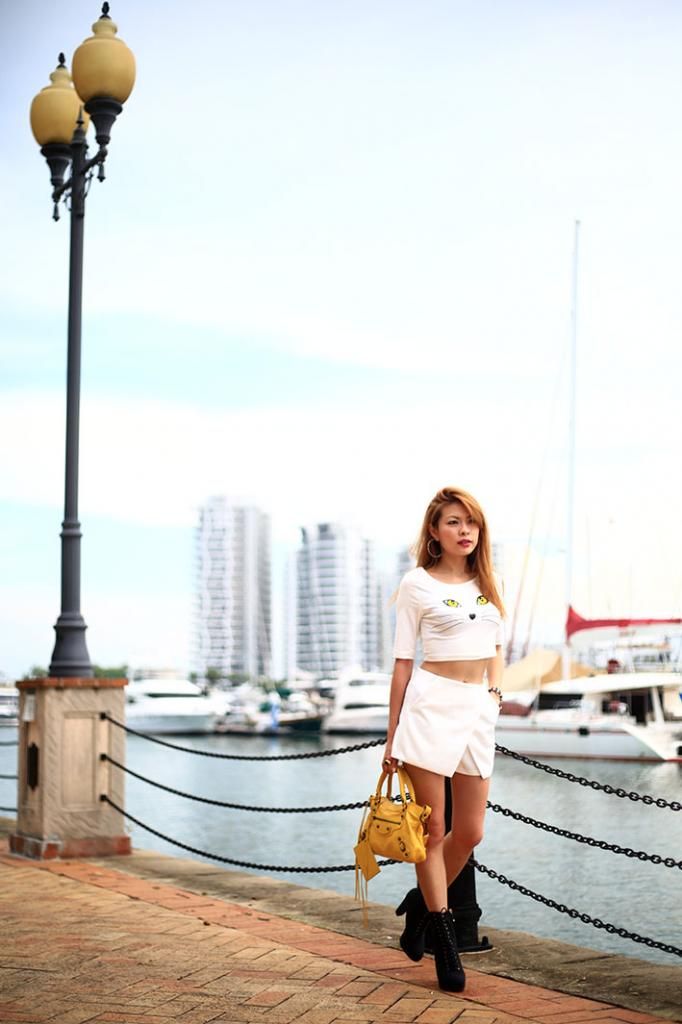 Skorts are such fashion staples. They are comfortable for everyday wear, yet not as sloppy as shorts. Moving around in them is such a breeze, and I do not compromise on my presentability when I need to look more groomed for work meetings. A good pair can give you good mileage, and it should be one that is well-tailored for easy mix-and-matching.
This recent addition to my wardrobe is one number to stay, for it is white and sleek, and every bit versatile. I am so done with the Zara version that everyone is manufacturing in different versions, so this alternative origami is a good change and most definitely less ubiquitous.
The father of Supergurl sent this piece my way and I couldn't wait till the next moment to wear it out. I was contemplating between doing a work-proper look and a fun take, and chose the latter because you would probably have seen enough of skorts + shirt/ tank tops/ blouson pairings by now. Besides, this cute crop tee had been sitting in my wardrobe for way too long and I needed a chance to show it off. How cute is that cat print?!
Anyway, the material of the skorts is like silk on the skin and I really love how breathable it is, even if it means perspiring while taking a stroll along the Marina. Yes, I cannot nag enough about the humidity but well, this gives me enough excuse to buy more of such summer-perfect pieces! I spy many more pretty dresses from
Supergurl
!
---
Outfit: Printed Crop Tee, H&M // Origami Skorts,
Supergurl
 // Booties, H&M // Motorcycle Tote, Balenciaga // Hoop Earrings, Forever21 // Arty Ring, Saint Laurent Paris