09 Jan, 2015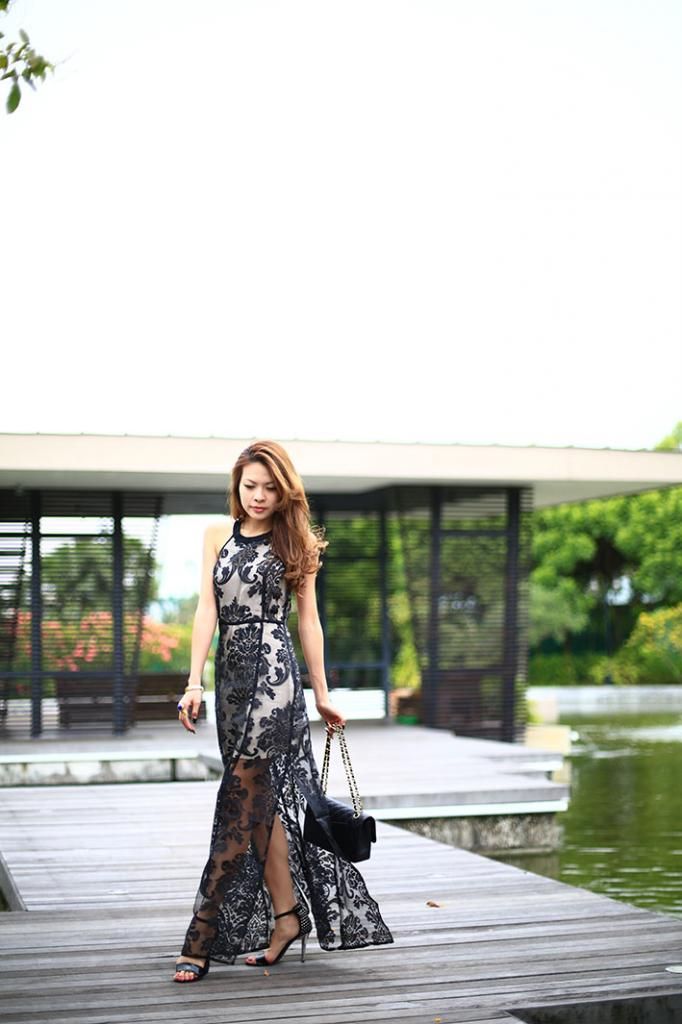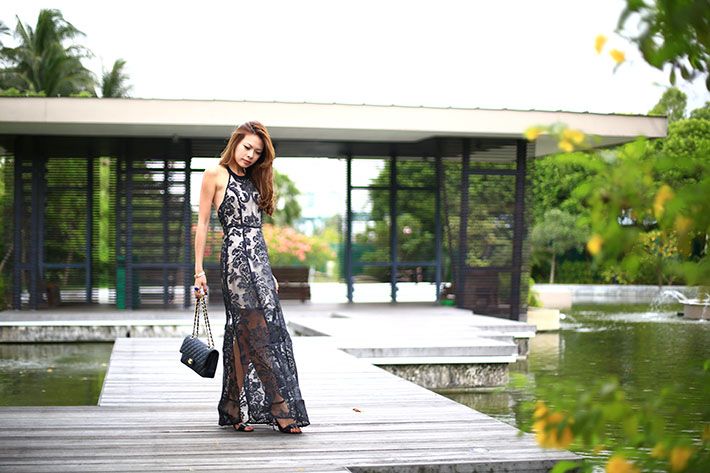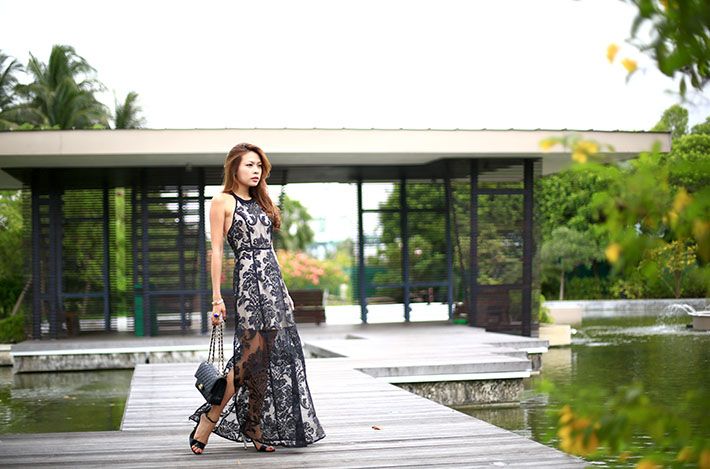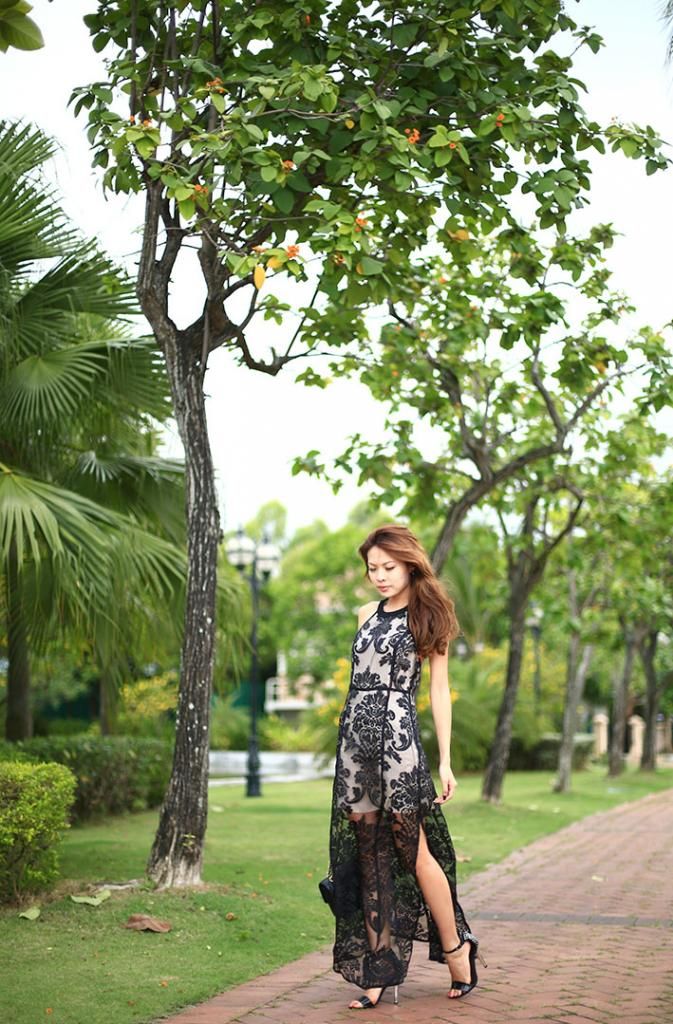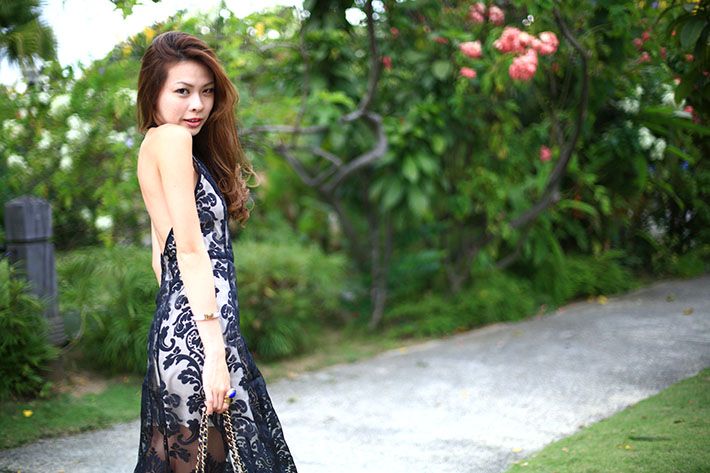 All my dreams in one maxi dress - brocade, high slits, mesh, bareback and black. I wear MDS Collections so very often, but this has got to be among my favourites for their year-end series. I saved it for a special Saturday, and I am so thankful B captured so many satisfactory shots for me in this darling of a dress.
When you have a dress like this, there is no need for accessories nor fancy shoes. Keep it simple, and let its elegance speak for itself. Pick a pair of minimalist heels like this simple strappy sandals, and add some oomph with bouncy Japanese curls.
And for all of you who have been asking me, yes, I curl my hair by myself at home. I don't use a curler, but a flat iron straightener instead for better grip and control. That said, I need to be more diligent and to do it more often. I have been too lazy these days that B has been lamenting about how much he misses my curls...