22 Oct, 2014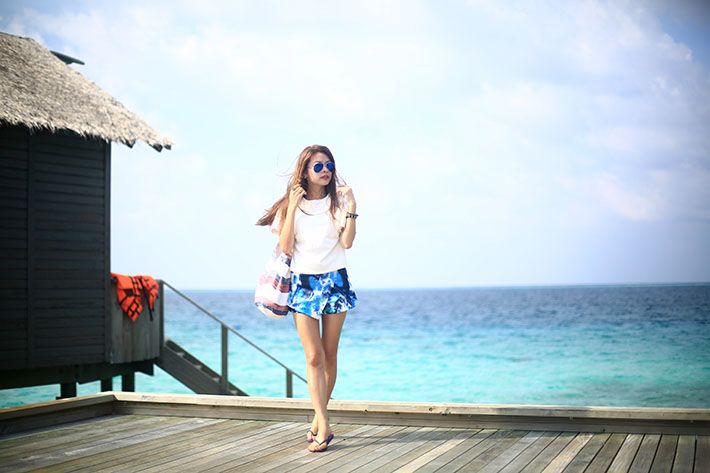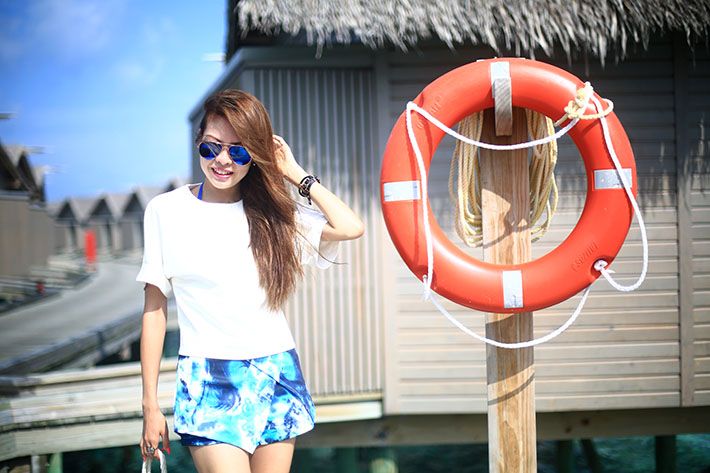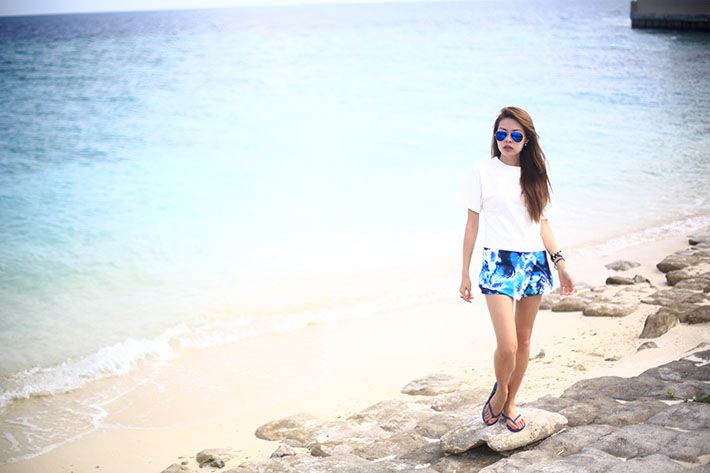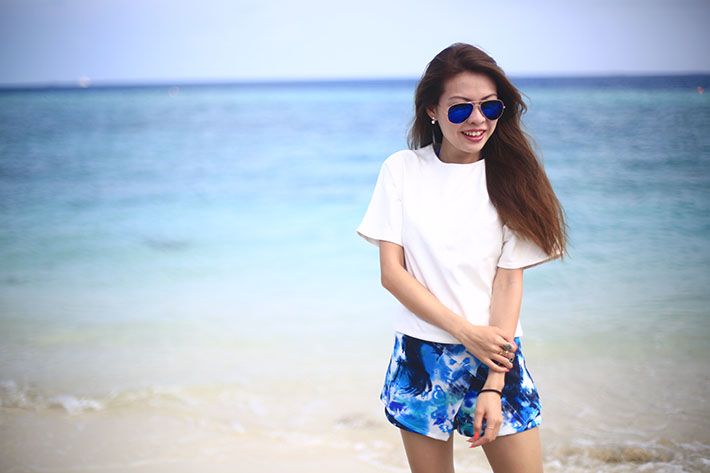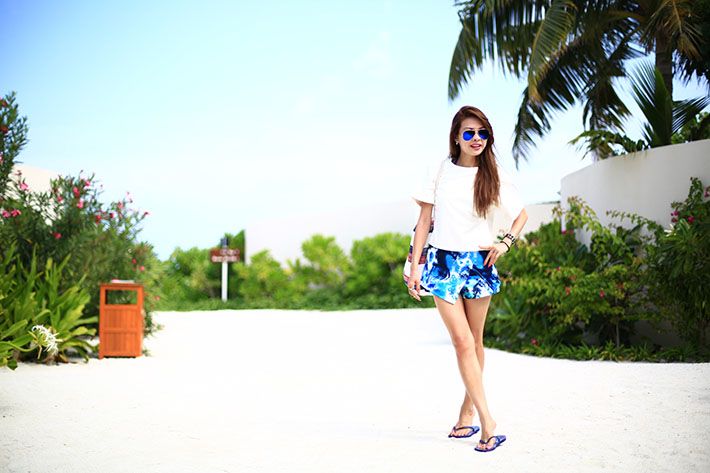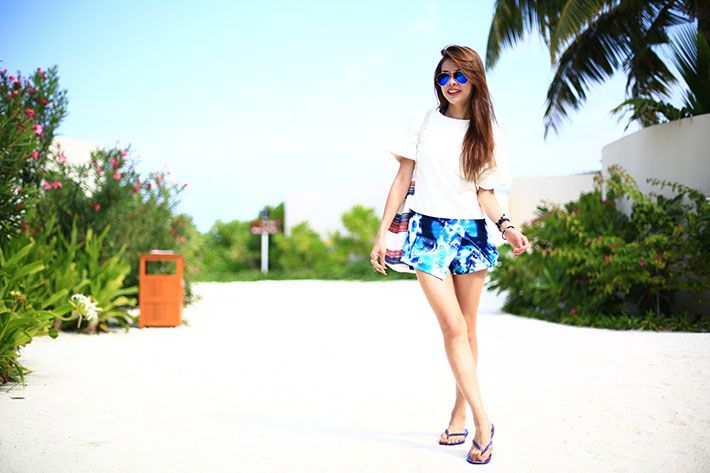 It was another morning at Maldives that I woke up all excited to dress up and head out for breakfast and a morning dip. I'd choose to think beach holidays do me good, so much because I don't even recall when I last enjoyed waking up at 7:30am. But mornings at Maldives are too beautiful to sleep in, and I jumped out of bed with so much eager each morning to see the view of the Indian Ocean right at my doorstep. The many wonders of Maldives include this picturesque sight I enjoy every morning, and I could get used to staring out at the sea - so carefree, so relaxing.
The richness of the blues is unbelievable; the skies and the sea boast such striking hues and gradients. Thank God I packed along this outfit, an easy set that
The Stage Walk
sent over to me some time ago, but I finally put them to good use for a morning stroll and breakfast!
Oversized tops are such casual life savers for feel-fat days, but I really have to tell you how much I love this pair of skorts. With prints seemingly reflecting the beauty of the island, and material so cooling to the touch, it made moving around so convenient. Why, it is quite a perfect piece indeed!