17 Dec, 2014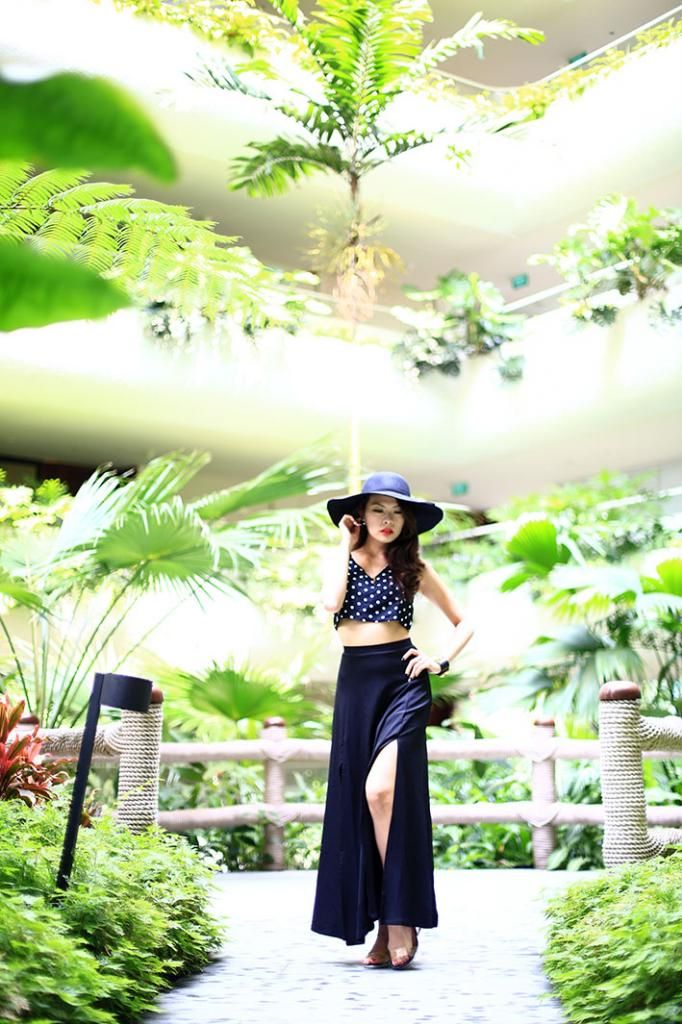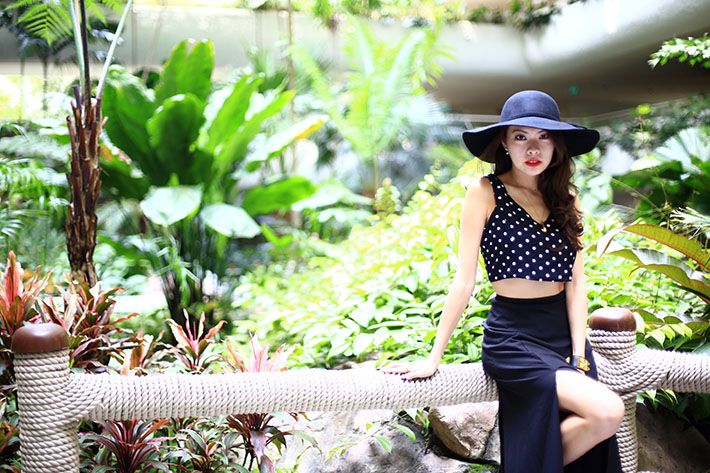 Setting foot on an oasis within the urban jungle, and feeling like a peony that has found light and freedom. Frolicking in the garden and letting the wind caress me, it was a beautiful morning well-spent, one that had my soul rejuvenated and spirits lifted. Twirling around in a lush maxi skirt with slits of my dreams, I was so happy to be dressed
YoungHungryFree
- a local brand that I've always loved for edgy yet very affordable pieces. Their series always appeal to me in various ways, and though the catalogue don't look like your everyday wear, there are pieces that can actually be your everyday separates. You can tell how much I love my maxis, don't you? And anything with high slits. I can't help but feel that this skirt was made for me. And that polka crop top? You wouldn't believe it is priced under S$20. Wear it with ripped jeans and flatforms for more spunk, or tone it down with a skirt for a daintier look. Of course, I had to put on my favourite black hat. Now, pass me an ice-cream.
---
Outfit: Multi V Top in Polka,
YoungHungryFree
 // Out Skirt in Black,
YoungHungryFree
 // Soiree Heels, Jeffrey Campbell // Poppy Hat,
YoungHungryFree
// Arty Ring, Saint Laurent Paris // Pearl Earrings, Zara // Collier de Chien, Hermes
YoungHungryFree is also conducting a huge giveaway especially for my readers! All you have to do is to
like this photo on Instagram
, leave a comment "I love @YoungHungryFree", and you will stand a chance to win a S$10 e-voucher. There will be 10 sets to be won! Contest ends on 12 Dec 2014.