27 Jun, 2014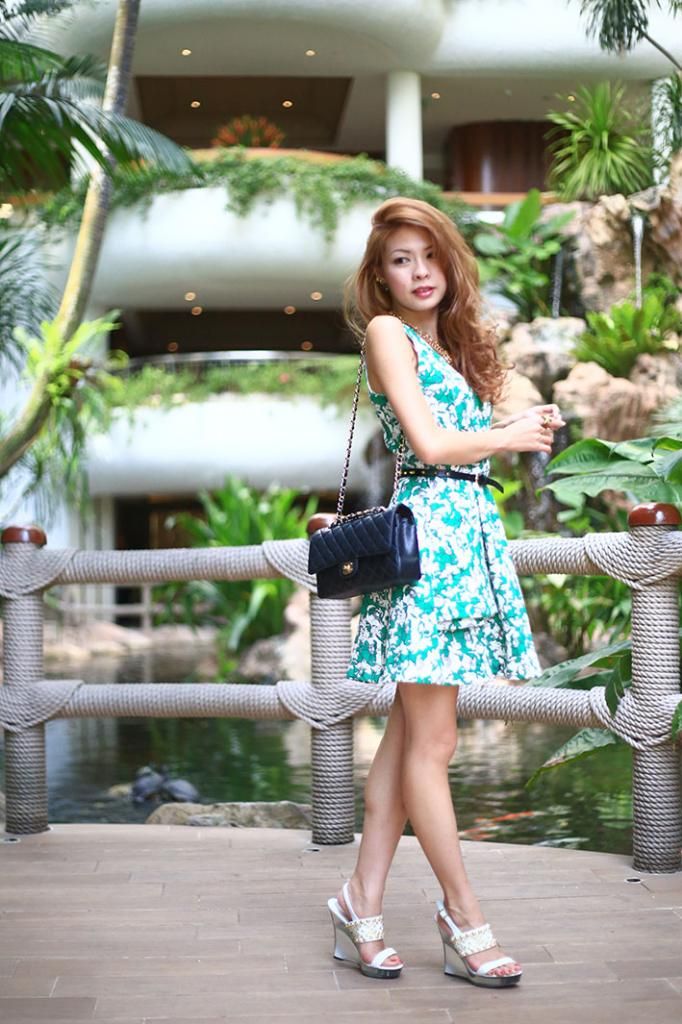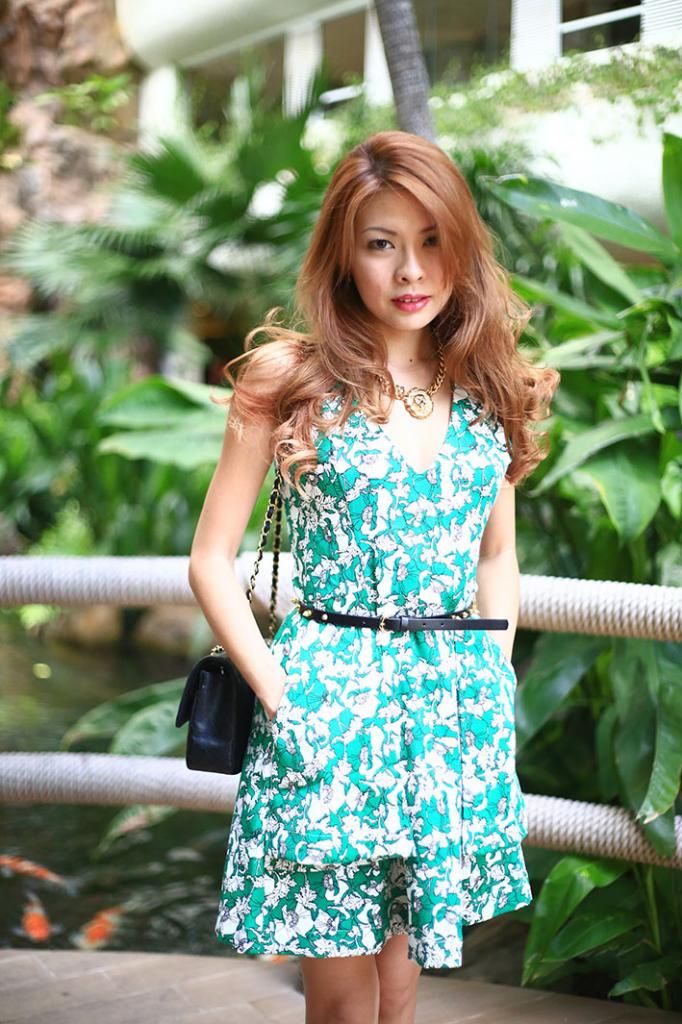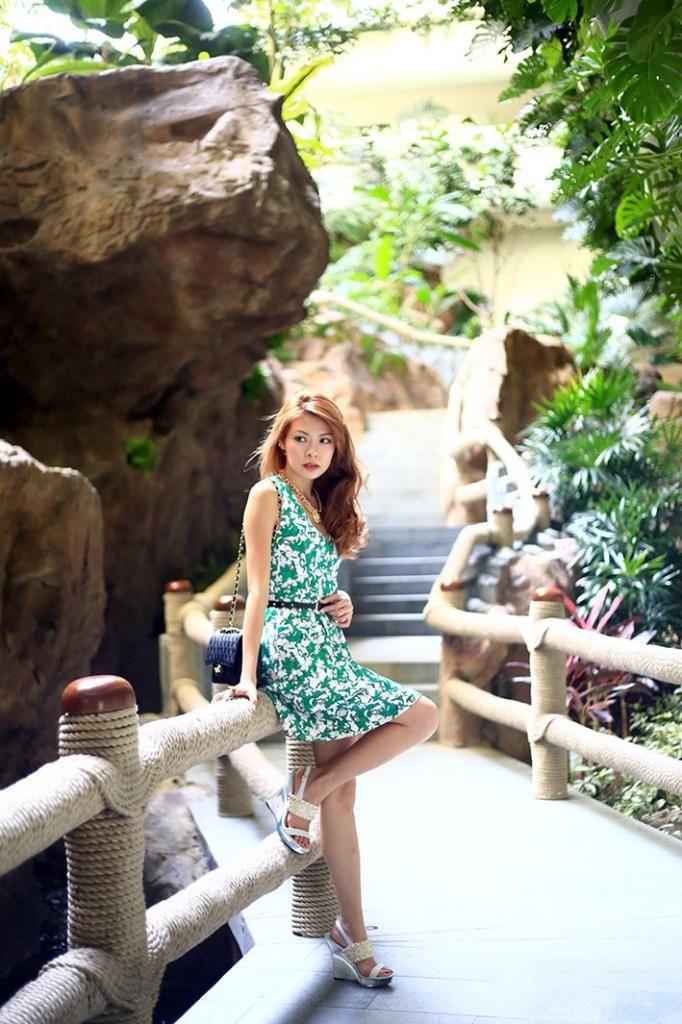 My next feature for
Grasiva
is also one of my recent favorite summer frocks. I hardly do green for the irrational fear of looking like a tree. I don't know, doesn't quite make sense to me too, but I just avoid full green pieces. So when the lovely owner shared her collections with me, this piece caught my sight for its distinct tropical prints against a green that I'd always yearned to don but never dared to.
And the very night it reached my mailbox, I was conceptualizing an ensemble for my lunch date. The result is even better than what I had in mind - a free-spirited and confident summer get-up with touches of my favorite elements in the form of golds and studs.
The pleated frock is made of textured polyester, in other words, very quality thick material that even the wind can't make you do a Marilyn Monroe. Featuring a V-neckline that enhances femininity and side pockets, wearing this tropical prints number makes me feel so understated and pretty. Throw on some black and gold accessories and play up the textures with studs, together with a pair of forsaken lucite wedges that I bought 2 years back.
That is the problem when I throw all my stuff everywhere. I have shoe boxes in my room, I have shoe boxes outside my brother's room, I have shoe boxes by the door, I have shoe boxes in the car porch... My mom hates me sometimes. And so does Brad.
---
Outfit: Floral Pleated Skater Dress,
Grasiva
// Studded Lucite Wedges, Versace // Studded Belt, ASOS // Double Flap in Caviar, Chanel // Rings, Forever21 // Earrings, Chanel