22 Mar, 2013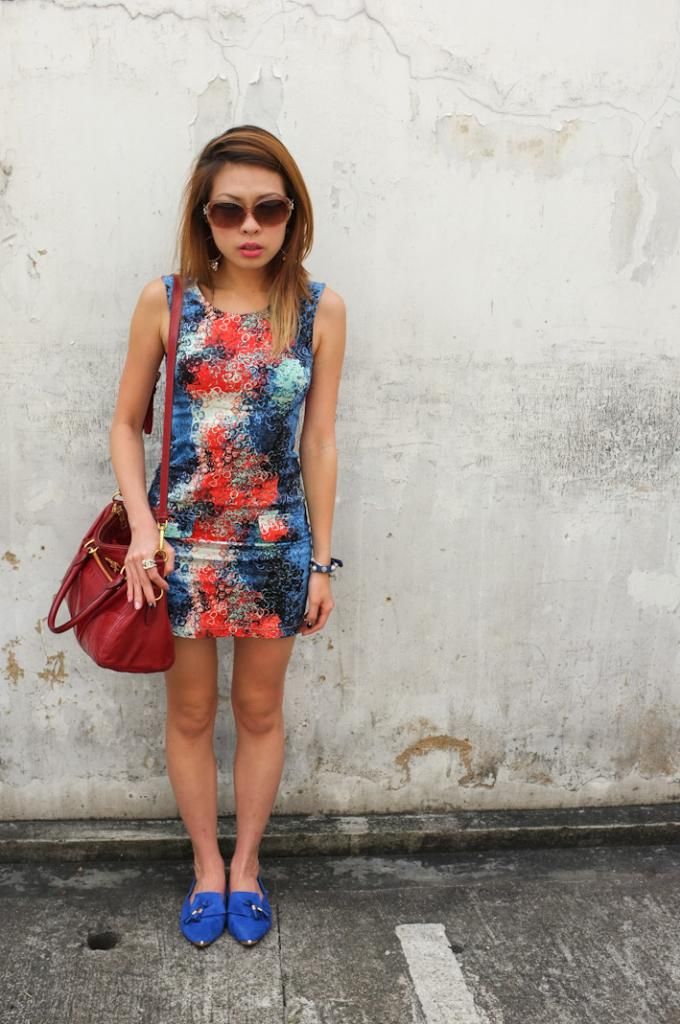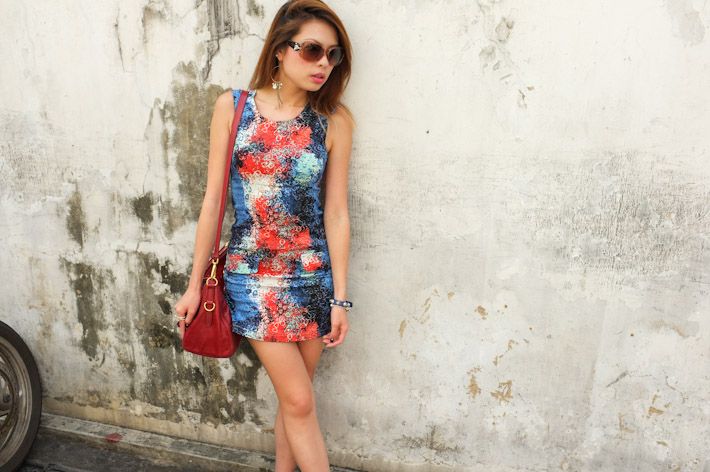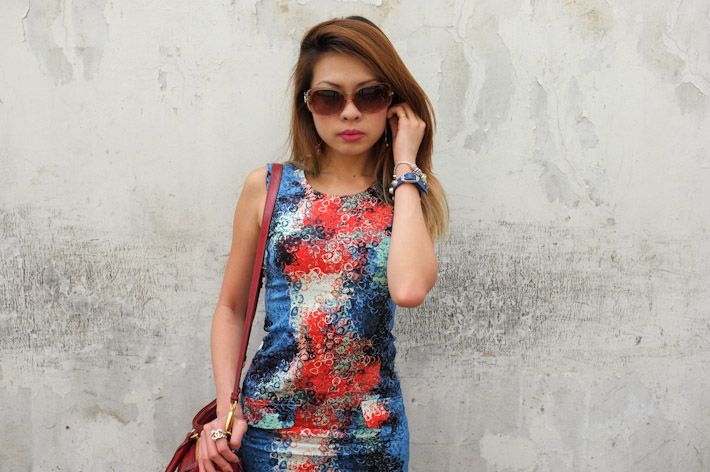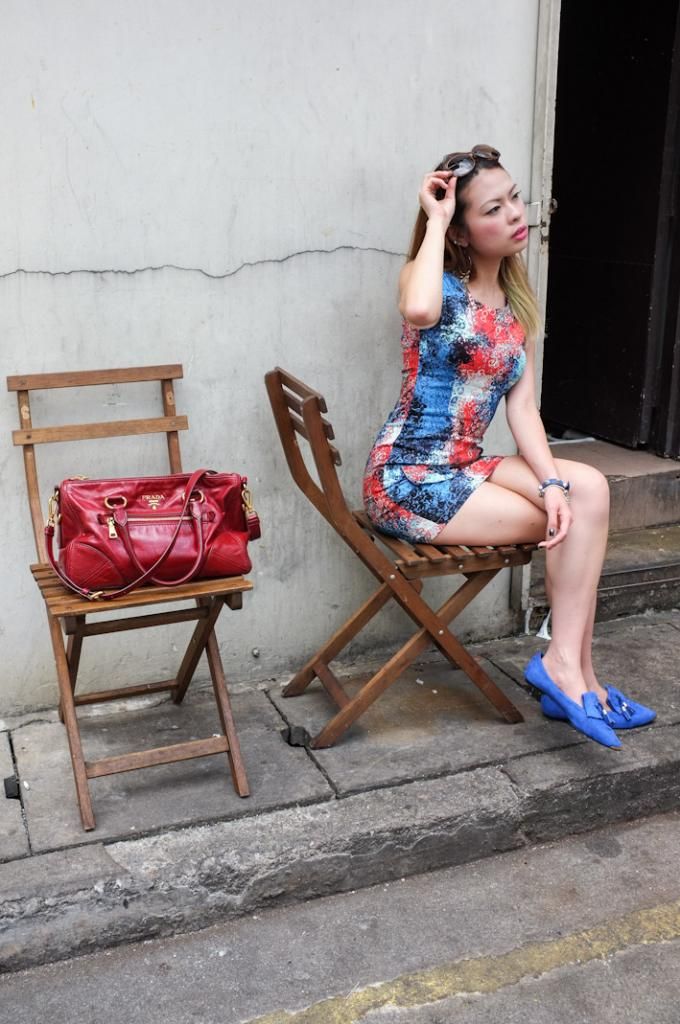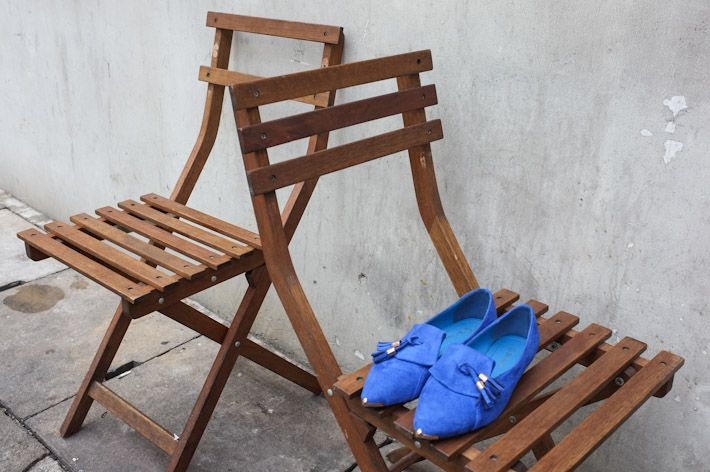 People who see me often know me as someone who does not like to repeat my clothes. I always get people asking me, "Do you ever wear the same outfit twice? Or do you just buy them for one-time wear?"
I hardly repeat them, especially for statement dresses. And if I ever do, it will be because of two reasons - I haven't touched it for half a year since the last time I wore it, or I really love that outfit.
And I really love this dress so much. When Sheila first showed me the stock, I knew I was going to wear this for CNY Day 1. I love the splash of colors, I love it so much! And I love how it subtly hugs the figure, yet not showing all the bulges - perfect for CNY feasting.
One faithful morning earlier this month, I was fretting over what to wear for DVF x Roxy launch, but it didn't take much consideration to decide to repeat this dress. I consider this amazing, because it was actually my second time in a month. It was perfect for a day at work, and a little mingling at the evening party.
***
Outfit: Abstract Frenzy Shift Dress,
Hollyhoque
// Cobalt Suede Loafers, Taipei // Red Leather Tote, Prada // Shades, Versace // Studded Leather Strap, Balenciaga // Charm Bracelet, Pandora // Ring, Chanel // Earrings, Aldo
Photography:
Brad Lau @ladyironchef