17 Oct, 2014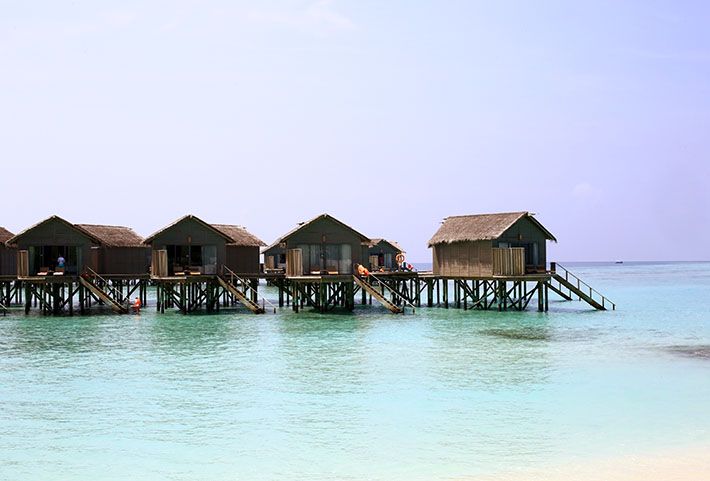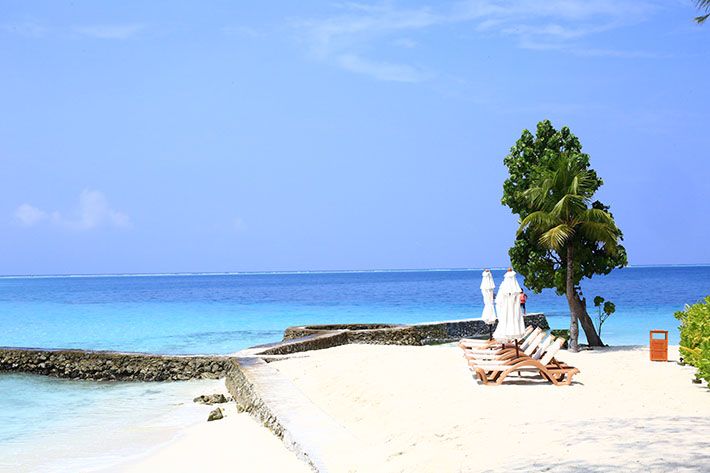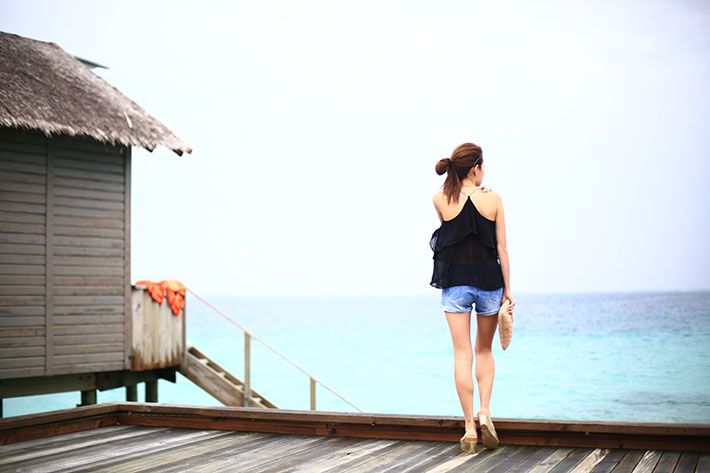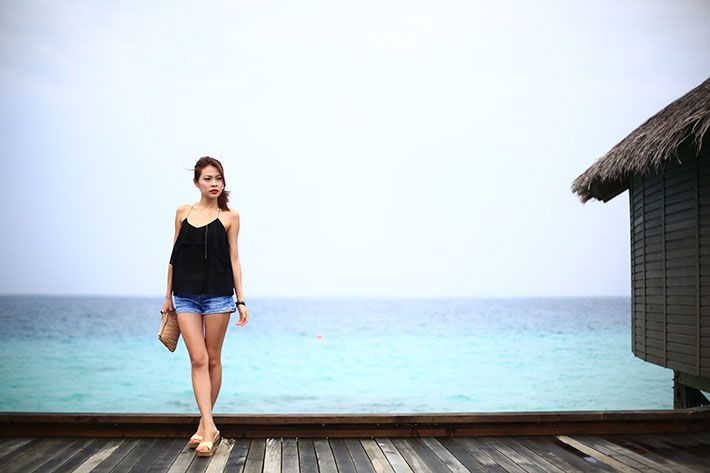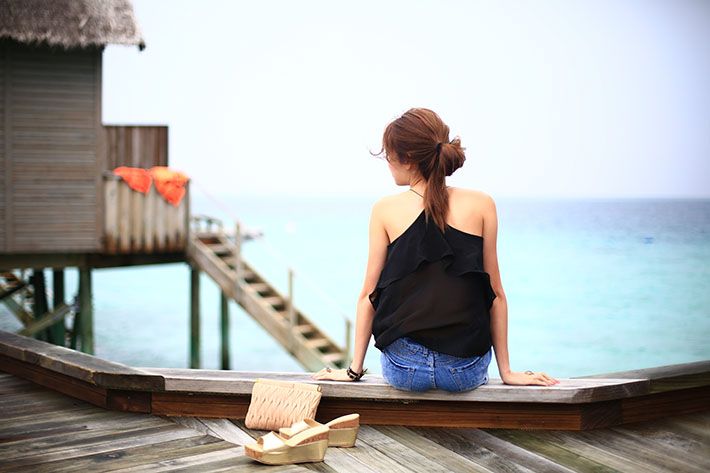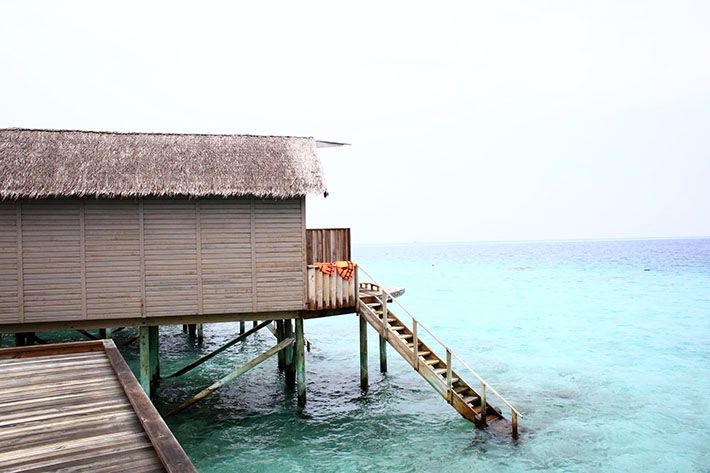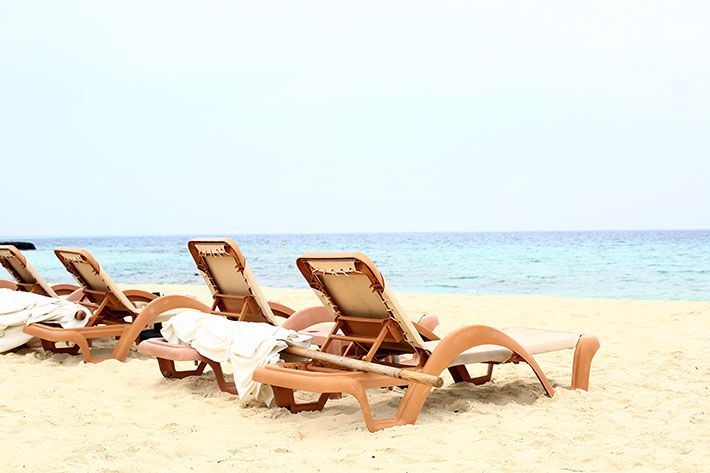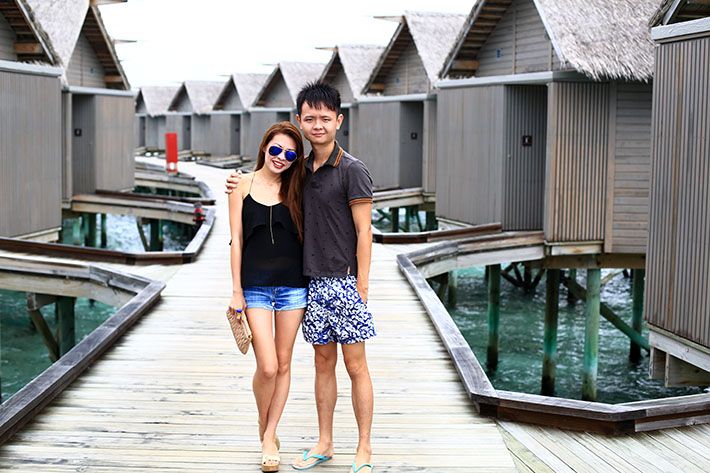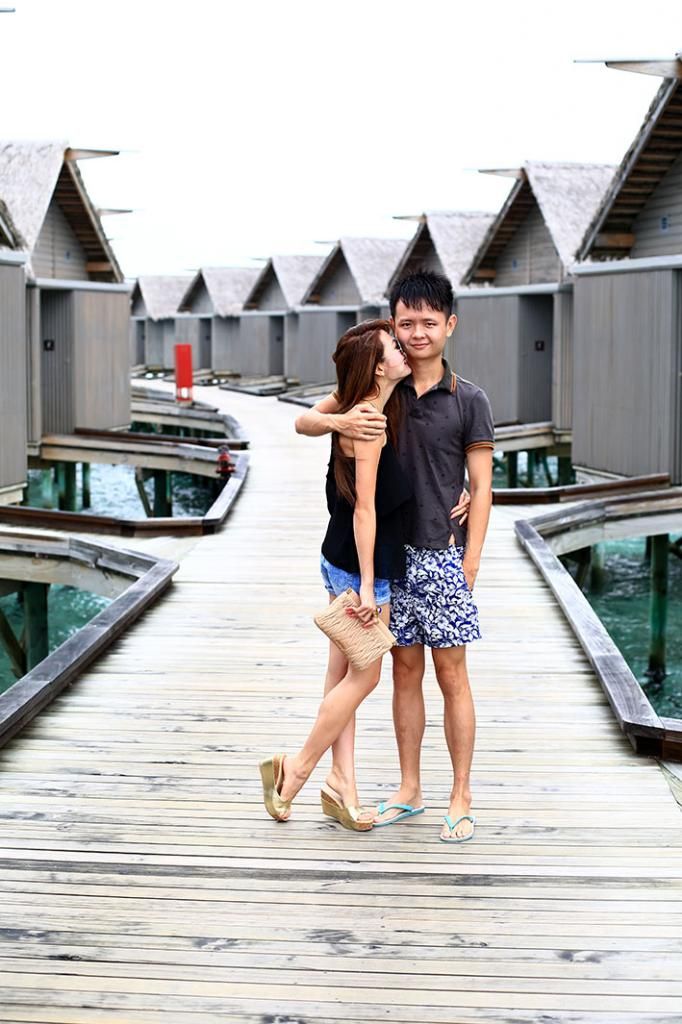 Checking in from Maldives, our idea of paradise. It is a dream come true to finally be here, and this place is so - if not more - gorgeous than what I had in mind. The water is clear and boasts a subtle gradient of blues, the palm trees sway with such grace; even the cocktails are so effortlessly pretty against the vast Indian Ocean.
Every spot is photo-worthy, and it is needless to use a filter. Even on gloomy mornings like today, the island is picturesque. Waking up in a postcard and strolling along these luxurious water villas is something we really could get used to. And the man loves it because he can ditch his jeans and loafers and be totally comfy in the least of clothes. And me? You'd bet I came with a trunk of clothes and bikinis.
Yes, more photos to come, I promise. But first up, here's one sassy chiffon top that Twinnie dressed me in. I love how comfortable and easy to slip on it is, and it is the perfect lightweight summer top.