03 Oct, 2015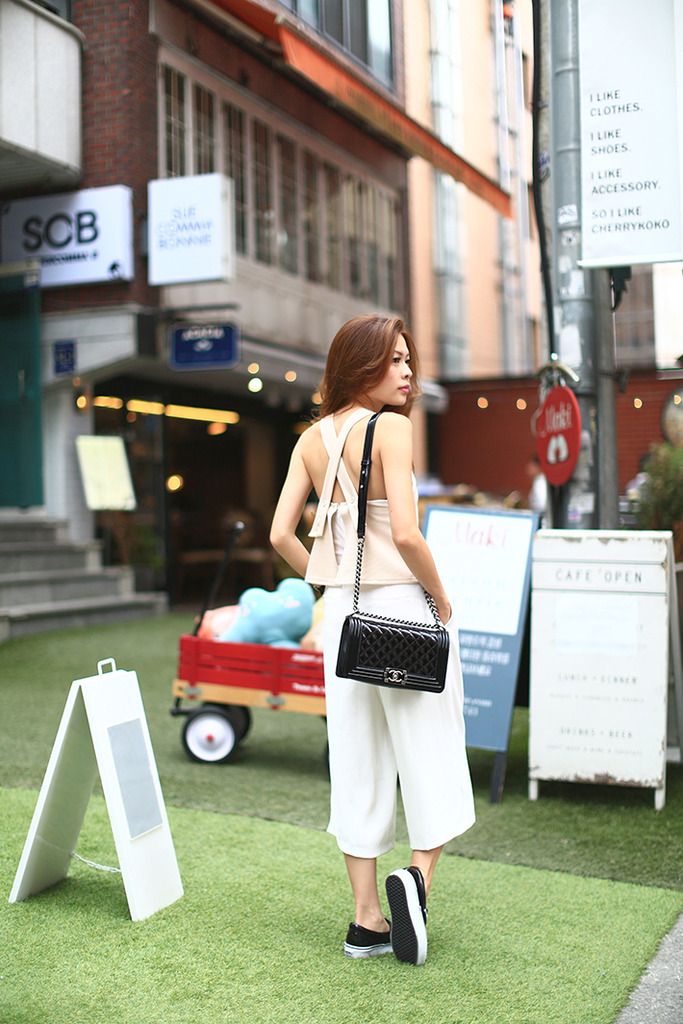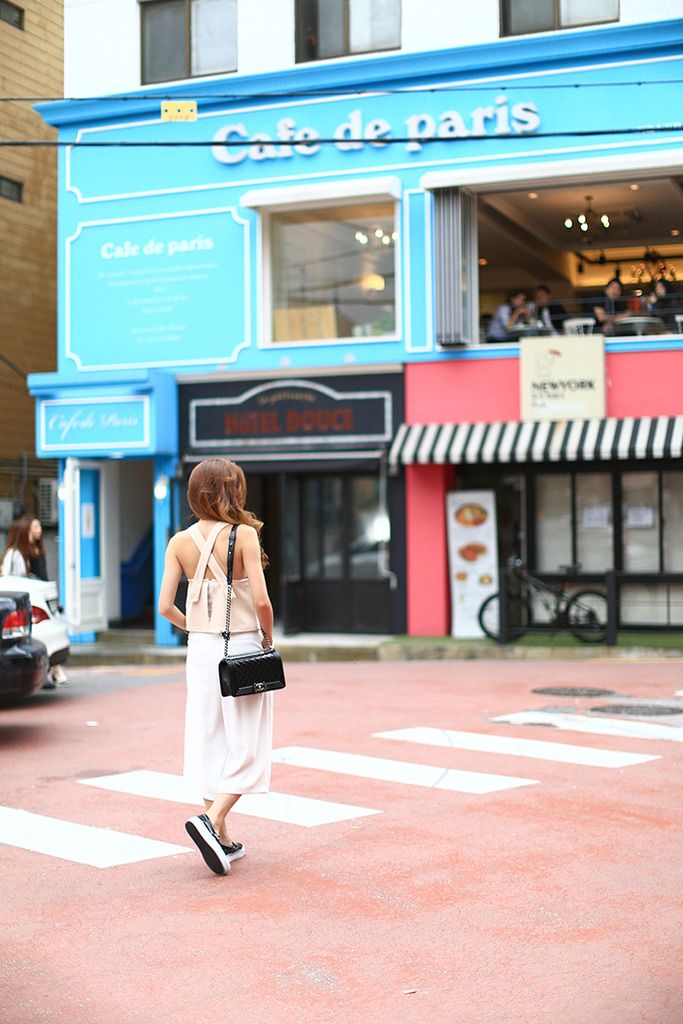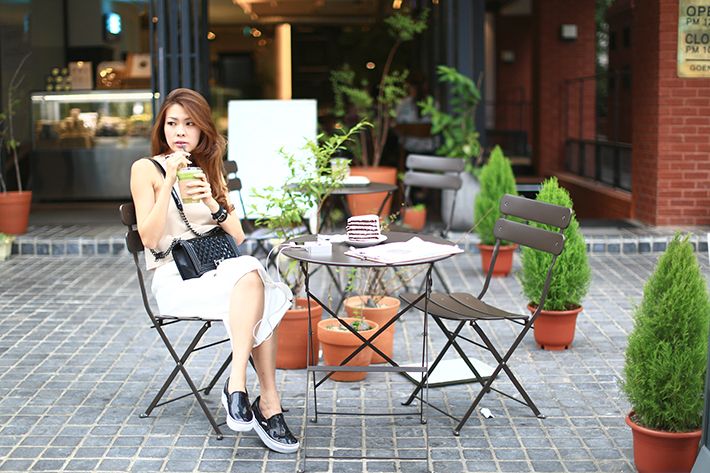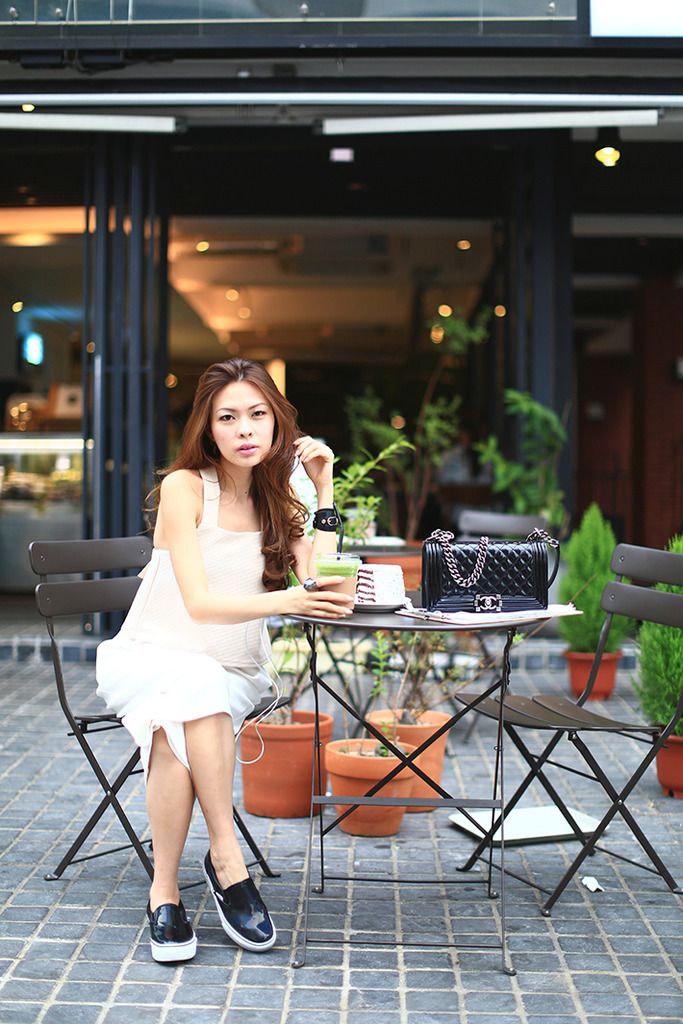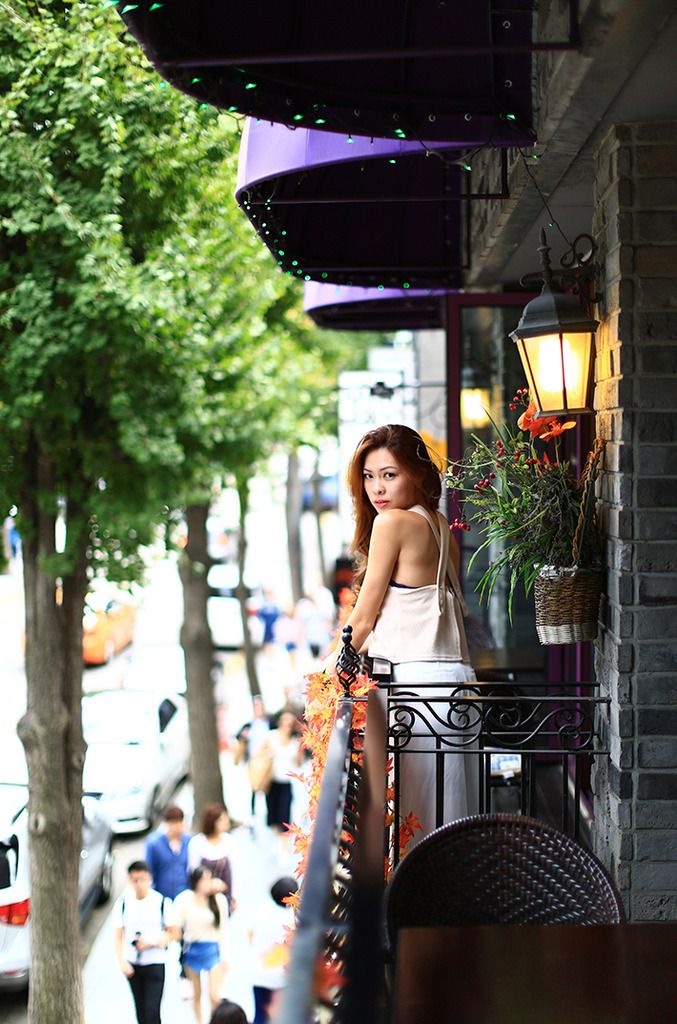 The last week saw us at Seoul, and Seoul had me falling in love all over again - real hard this time round.
I have always been apathetic about K-pop, K-dramas and K-anything. Don't get me wrong; I love Korean food and cosmetics so much, but while the girls are gorgeous, I always have problems telling them apart. I mean, they all look rather similar post-surgery right? And that is why I never bothered keeping up with all the Korean fads.
But I know I still love that city all the same, except that this trip had me loving it a lot more than before. I can't explain why, but I just found myself reluctant to leave and guess what? I am already pestering Brad to set aside time for a trip back after winter!
So I picked this series of photos taken on our second day where we spent walking around Garosu-gil, our favourite area in Seoul. You could tell I was attempting a casual street chic look, right? This onesie is everything. From the nude palettes to the textured fabric to the cross-back, it is a masterpiece by FashMob and one that I will totally wear all over again. I did not want to overwhelm the outfit, hence the minimal blacks to complete the look - holographic plimsolls and my trusty Boy, and that is my first outfit post from Seoul for you.
Trust me when I say I am trying to write as much as I can about Seoul because I know all of you are such fans of that Korean city too. Maybe you have no idea, but I co-write many of the posts you read on Ladyironchef. And those Seoul-related articles you are gonna see in the next few weeks? They include my voice.
---
Outfit: One-piece Suit,
FashMob
 // Holographic Plimsolls, Vans // Boy Chanel, Chanel // Leather Bracelet, Balenciaga // Arty Ring, Saint Laurent Paris