02 May, 2015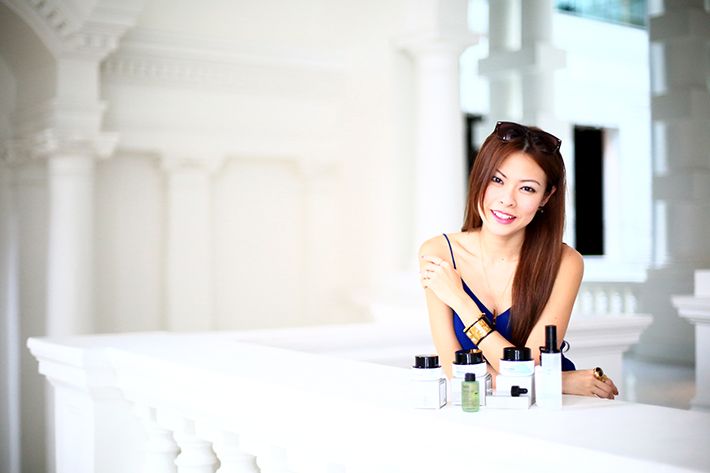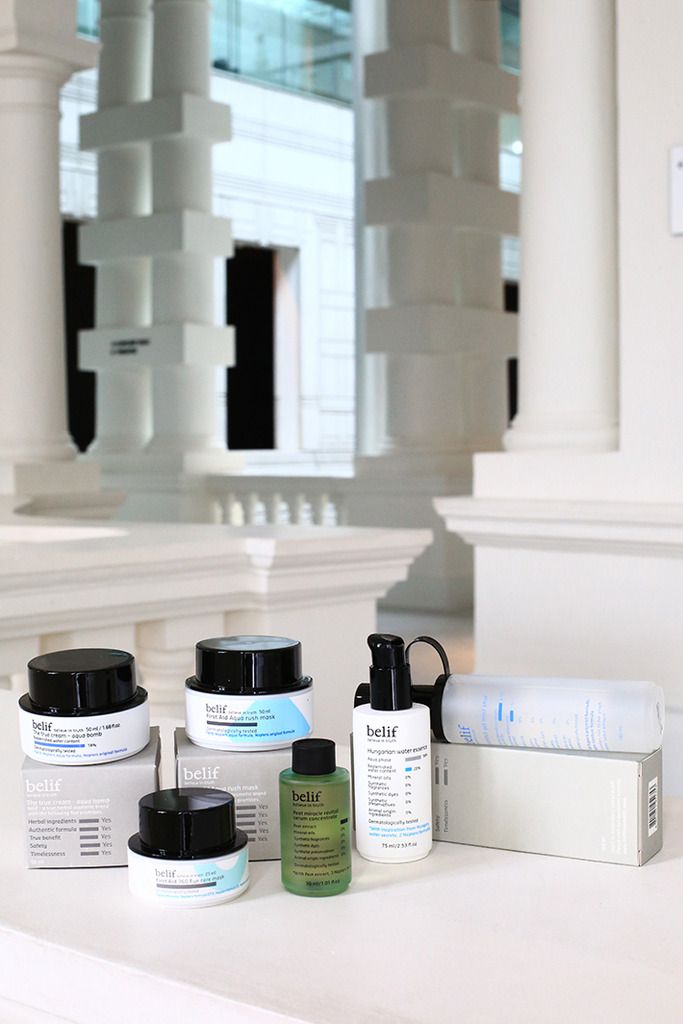 Unlike many girls out there who can easily achieve good complexion with any good products from the market, I do not have that privilege because my skin has always been so sensitive. A supposedly highly raved about product may work for the world but just not for me, and I lost count of how I always end up with terrible breakouts from using unsuitable products.
I try to stick to dermatologically tested ones, or brands that use natural ingredients. They make a huge difference and I can feel it the moment I apply them on my skin. And I do not want to make blind recommendations to fellow girls with sensitive skin because if any, I understand best how painful it is to trust the wrong brand and to go through a rough patch (literally).
Very often, I get asked, "what skincare products do you use?" It is a very broad question that comes with a whole umbrella of questions for me to give, but I shall go attempt this from a different perspective.
What does good skin mean to you? Is it just being acne-free or controlled oil secretion? To me, those two are crucial, but more so, good skin means a beautiful canvas for the best artwork. No amount of makeup will help if your skin is primarily dehydrated. I've had a bad dry skin phase and trust me, peeling skin is not pretty at all.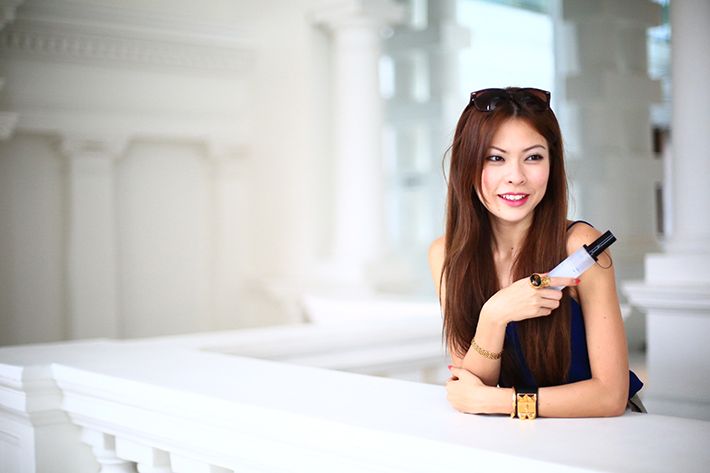 Hydration has always been my focus, because having hydrated skin means having a healthy glow and that boosts my confidence greatly. Hydrated skin also means that my skin is always soft and supple, and my makeup glides on easily and lasts throughout the day! You might have learned from my Instagram that I started on a new regime with
belif Singapore
. And I chose to believe in belif simply because it is a true herbal cosmetics brand, and belif represents trust and commitment to deliver True Quality and True Value:
True Ingredient, True Formula, True Safety, True Benefit and True Timelessness.
It has been slightly over a month and everything's working great so far; you can say I
"believe in truth"
now. No allergic reactions, no redness and itch, no breakouts, and my skin has significantly improved with the intense hydration!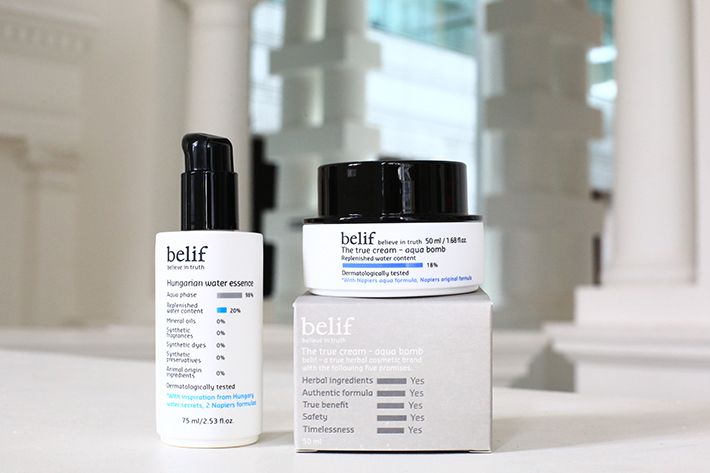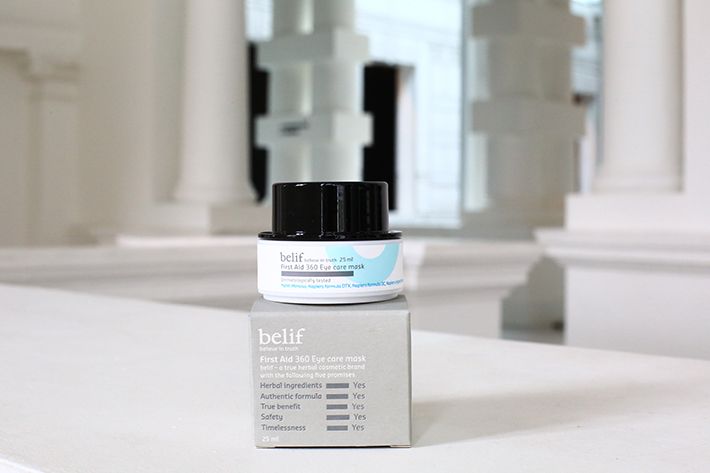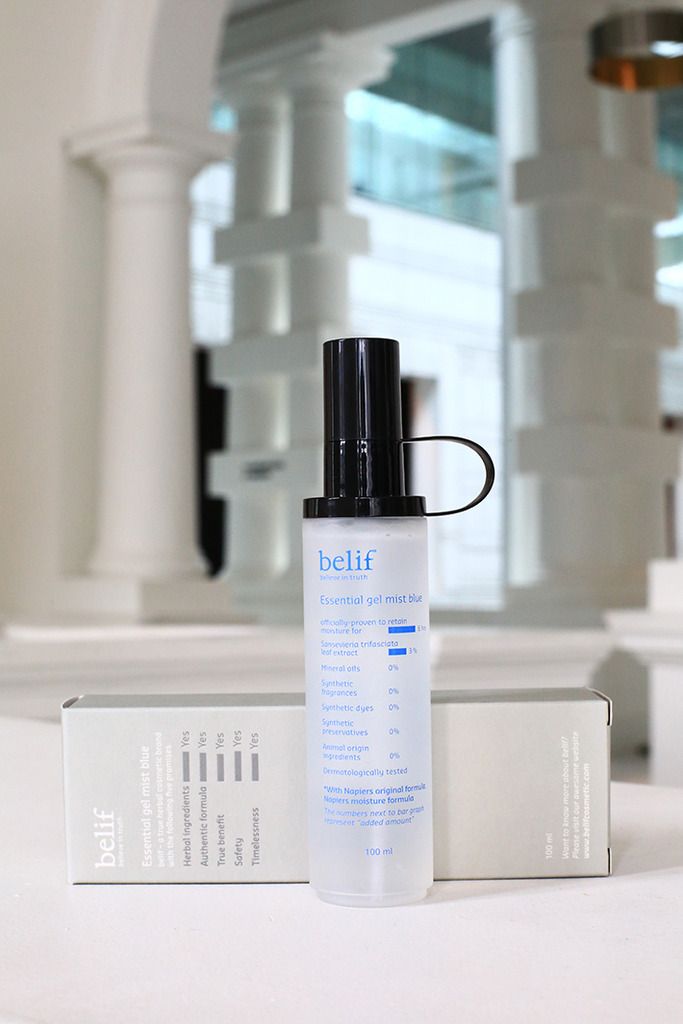 Sharing with you the Hydration Essentials that are now part of my skincare routine - twice a day:
1. PEAT MIRACLE REVITAL SERUM CONCENTRATE
This is my favourite of the lot! It is a rich serum concentrate that revitalizes the skin and boosts the skin's turnover rate, at the same time, locks in moisture and hydrates intensively. I start my routine with two drops of this every morning.
2. HUNGARIAN WATER ESSENCE
Formulated with only the purest Hungarian water, the essence provides long lasting hydration instantly. Pat two or three drops onto your skin lightly, and it will be absorbed very quickly without leaving your skin sticky and icky. I use this after the Peat Miracle Revital Serum Concentrate, and at night before my moisturizer.
3. THE TRUE CREAM - AQUA BOMB
There are all sorts of moisturizers, but the gel-based kinds are the best for my sensitive skin. Aqua Bomb boasts a natural bergamot fragrance, and it is "The True Cream" indeed. Awarded the "Most Refreshing Moisturizer" in CLEO Beauty Hall of Fame Awards in 2013, this moisturizer is lightweight and good for both day and night.
4. FIRST AID AQUA RUSH MASK
This wash-off mask boasts strong hydration properties with minerals and vitamins from Lotus plant extracts. It is extremely soothing and refreshing on the skin, and if you have dehydrated skin, you definitely need this in your skincare regime. Use it once or twice a week for deep hydration.
5. FIRST AID 360 EYE CARE MASK
Essentially a leave-on mask, this eye care mask is formulated with Mimosa - rich in amino acids and flavonoid, helps prevent the formation of fine lines and lightens dark circles and reduces puffiness. It is like the perfect eye cream!
6. ESSENTIAL GEL MIST BLUE
It is a habit to bring a face mist everywhere I go, because my skin tends to be dry - especially when I travel. A spray of a face mist is like an instant perk-me-up and it refreshes me. The Essential Gel Mist Blue is easy to use, handy, and contains moisture and Sansevieria extract to revitalize the skin, and it will be worth splurging on, I promise.
---
All
belif
products are dermatologically tested, are free from synthetic preservatives, synthetic colours, synthetic fragrances, mineral oil and animal-origin ingredients. And I'd love for all of you to join me on this journey to #believeinhydration. The first 200 readers to follow
@belif_Singapore on Instagram
+ flash this post of mine at any of the 5 belif outlets will receive a complimentary 5-day trial kit with best-selling Hydration Essentials.
And I have a special promotion for all you dear girls. Quote "Melody" to purchase the Hydration Essentials Duo - Hungarian Water Essence 75ml and Aqua Bomb 50ml - at only S$89 (U.P. S$111), valid till 31 May 2015 at belif Plaza Singapura #01-61.
---
belif can be found at:
Junction 8 #01-28B / Jurong Point #01-01 / Plaza Singapura #01-61 / Suntec City #02-337 / TANGS Vivo City #01-187