25 Jan, 2015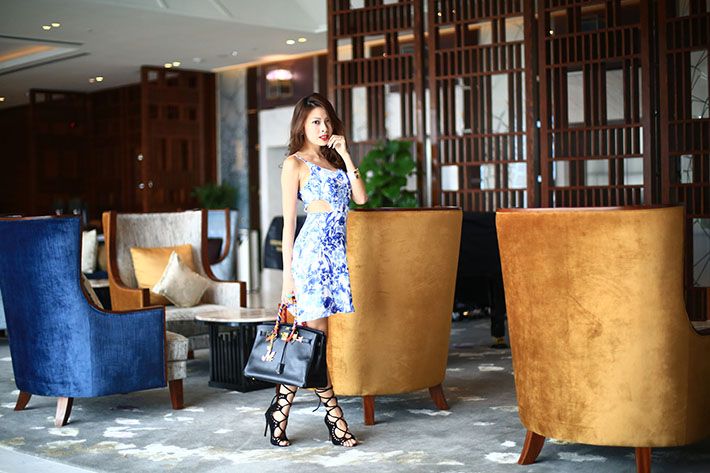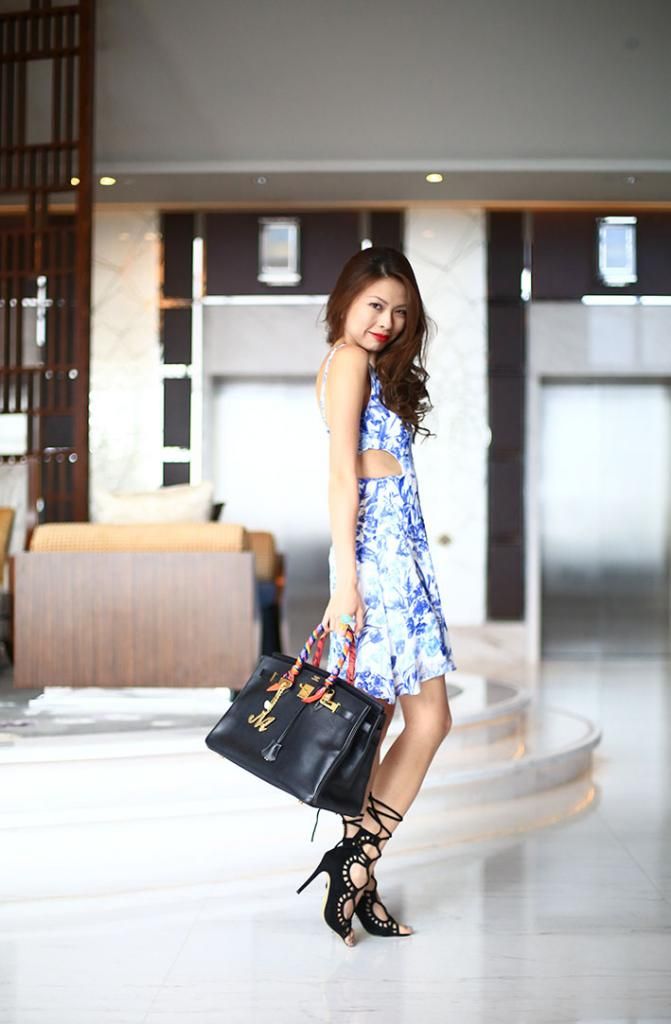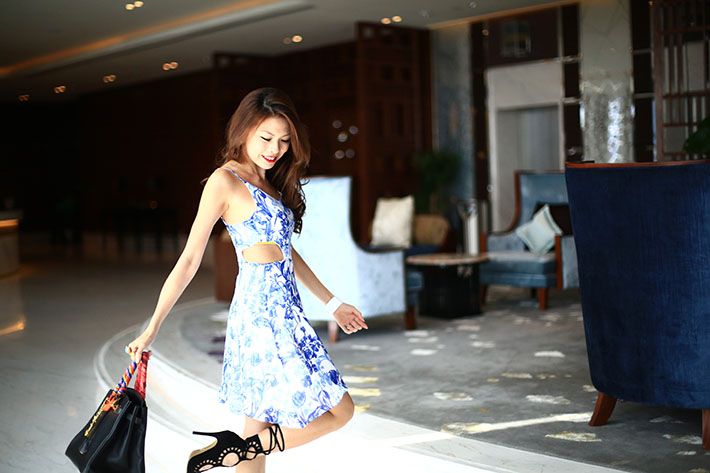 So, this space was neglected for a while - again. I was not lazy; I was away for almost the whole of January, and as I am penning this draft now, I am waiting to board my flight to HongKong. It has been a while since we last visited the Pearl of The Orient; the previous trip in July doesn't count because it was entirely for work and we did not have a single second to ourselves.
My body has been adjusting to different climates - from extreme heat at Bali, to the humidity to Singapore, then to two days of breeziness at Bangkok followed by the usual unpleasant heat, then back to more heat in Singapore, then to the chilly weather at HongKong. It is little wonder my skin hasn't been at the best of conditions too.
But anyway, done with my rambling. I need to share this dress with you. It has (also) been a while since my last feature for Faire Belle, so I hope you have not forgotten about their line of feminine apparels. Today's installation is a cut-out number that I wore some time last week. A printed blue number that is so alluring and summer-perfect, this dress will be launched later today and just look at why you cannot miss out on it.
Spaghetti straps to accentuate the shoulders and collarbones, cheeky side cut-outs for that touch of fun, flowy chiffon for swirling with femininity, and splashes of blues that compliments any skin tone! This is such a pretty dress, I don't even know how you can say no to it!
---
Outfit: Geneva Dress, 
Faire Belle
 // Heels, Windsor Smith // Birkin 35, Hermes // Pearl Earrings, Zara // Arty Ring, Saint Laurent Paris // Kelly Dog, Hermes
Quote "MelodyxFBLabel" for a 10% discount when you shop Faire Belle Label, with a minimum purchase of 2 pieces. Like Faire Belle on Facebook for weekly sneak peaks on new arrivals and follow Faire Belle on Instagram for the latest updates.