18 Jul, 2014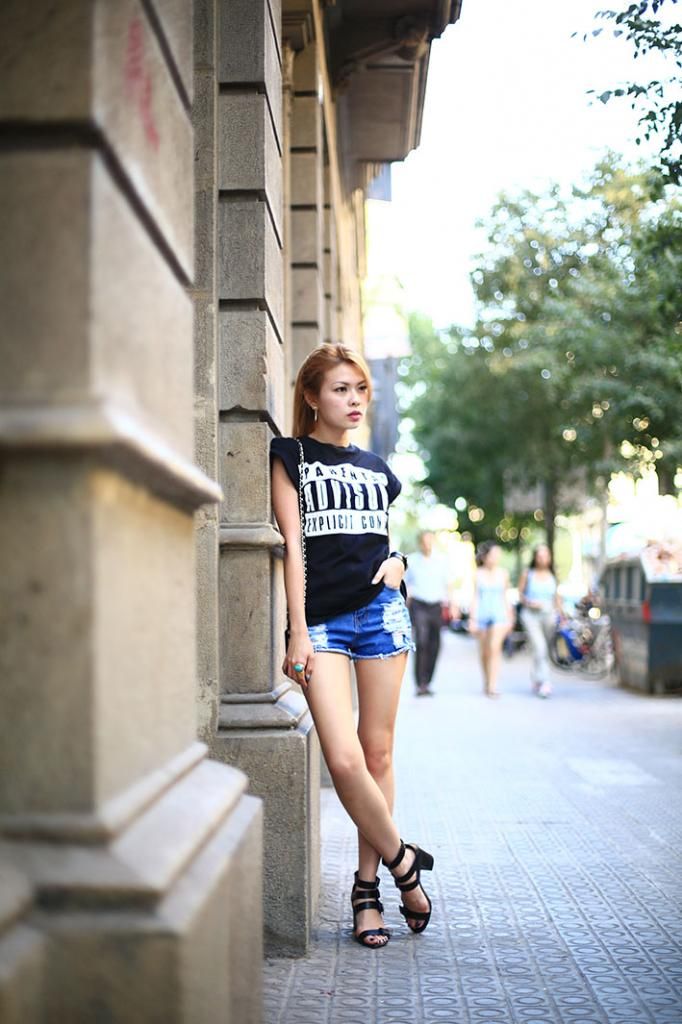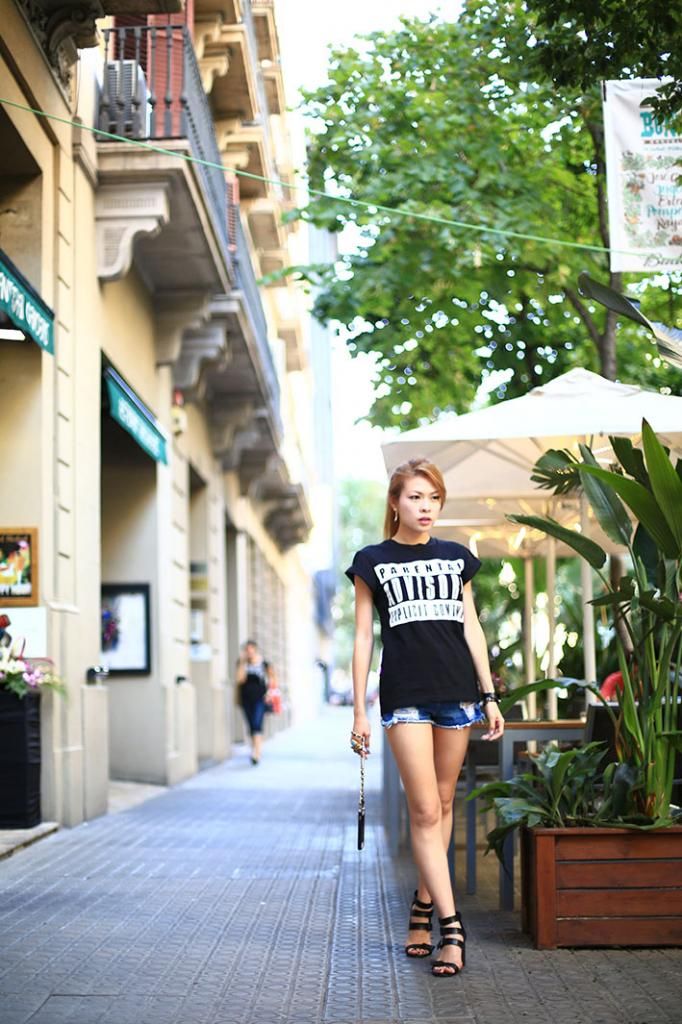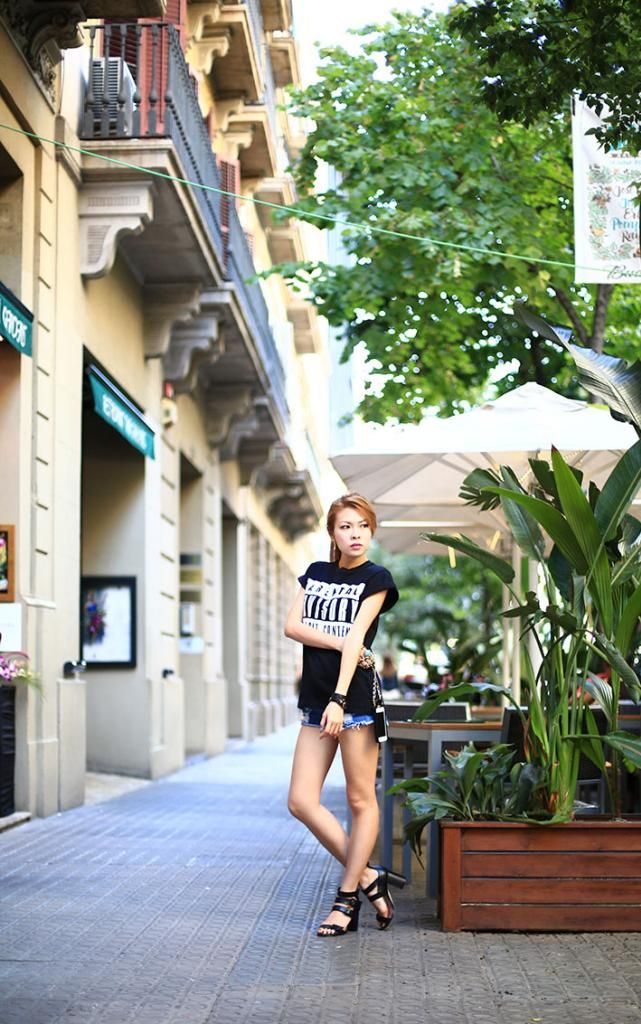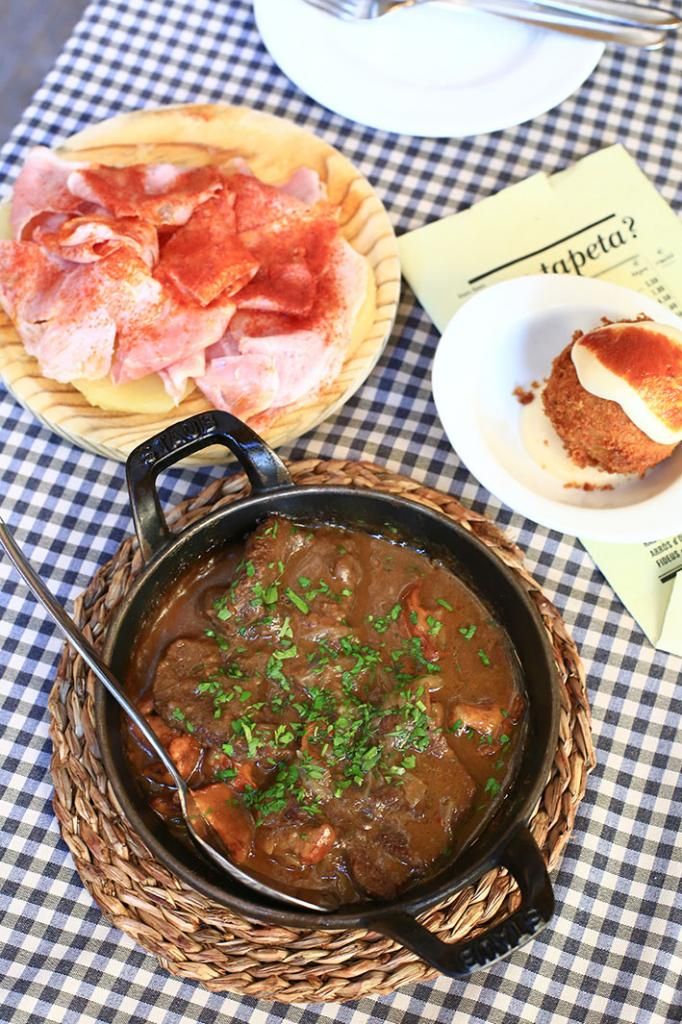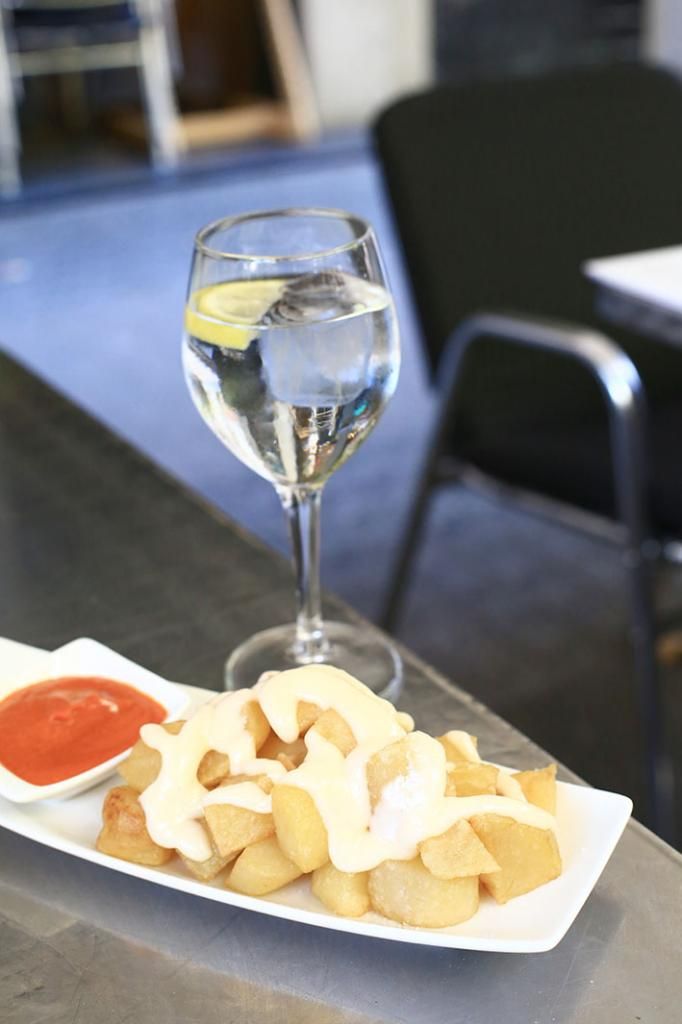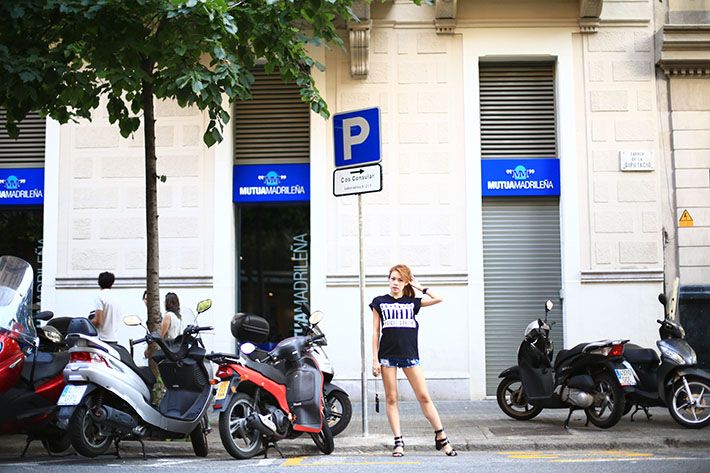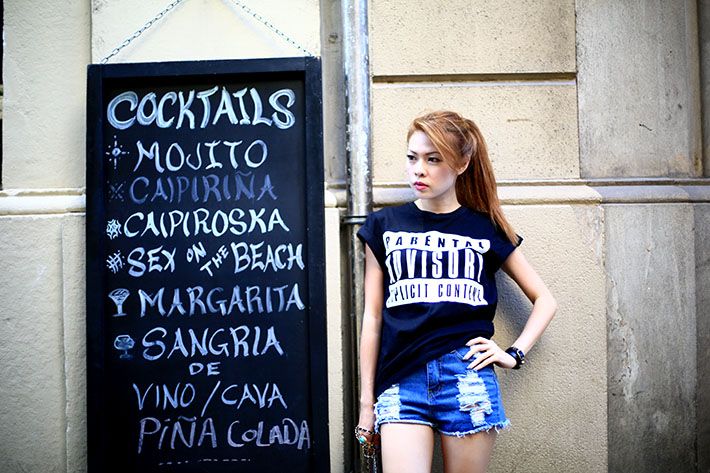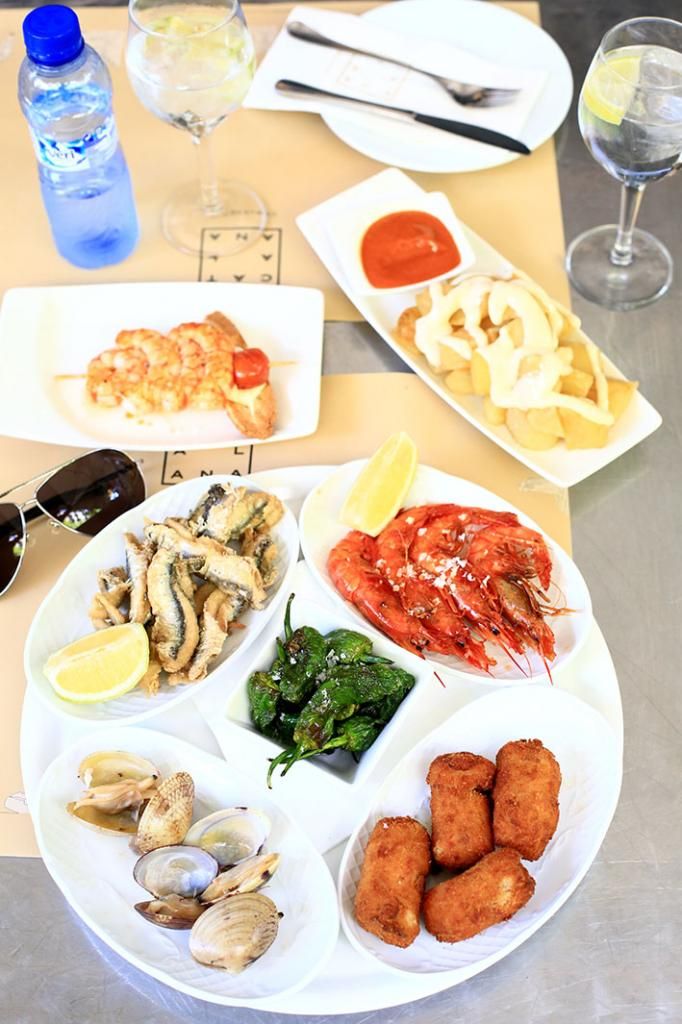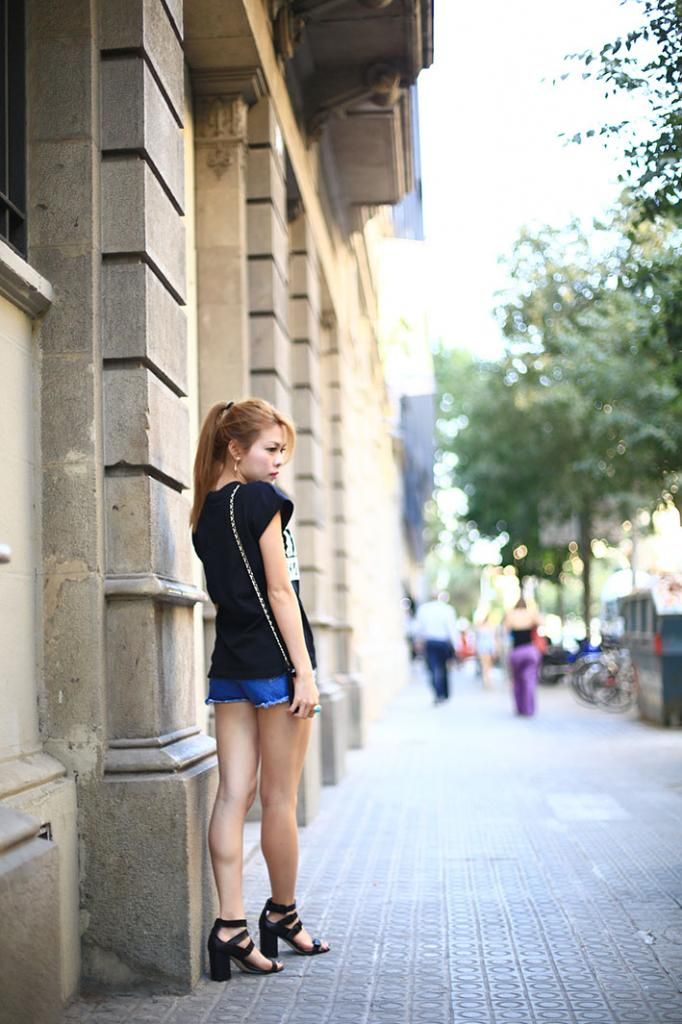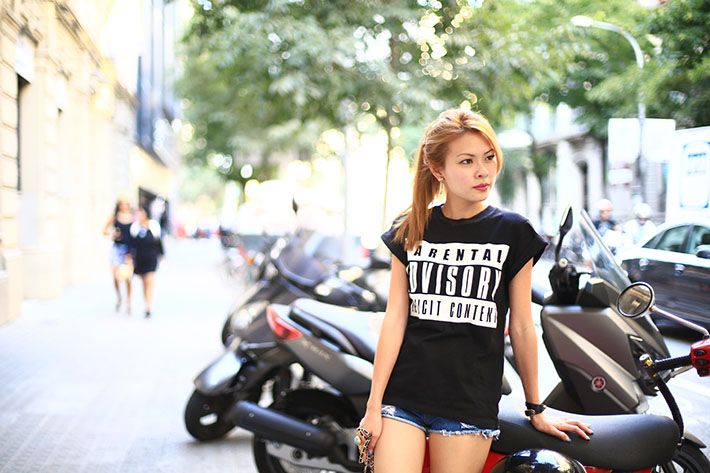 The sun only sets after 9pm, and I get to flaunt my new summer wardrobe too!
We stayed at Passeig de Gracia, and I love how trees lined the streets and how the whole city has so much design and creativity to boast. And we eat tapas all day, every day. Catalana is my favorite, if you'd ask! The Beef Stew with Mushrooms at Tapas 24 was to die for, too.
Passeig de Gracia is such a lovely area.
We took a lovely evening stroll on our first day here, and there is no better way to blend in with the Spanish crowd than to embrace summer with a tee and denim shorts. Really, the girls are so hot that even when they are so nonchalantly dressed, they strut with confidence - and most with Havainas.
I chose to wear my new favorite tee that comes complete with cuffed sleeves. Have I told you how much I love cuffed sleeves? They always create the illusion of slimmer arms, and this tee is everything I'd need on dress-down days. And of course, I had to wear it with a pair of distressed denim shorts. If you don't already own one, you need to get your hands on this pair because it has a high-waist cut which hides a bulge well, together with everyone's favorite ripped details. An outfit most apt for Barcelona's summer evening, I'd say.
And if you want to dress it up a bit, ditch the Havainas and put on a pair of leather sandals like I did. Don't forget to throw on some leather and gold accessories, too!
---