09 May, 2015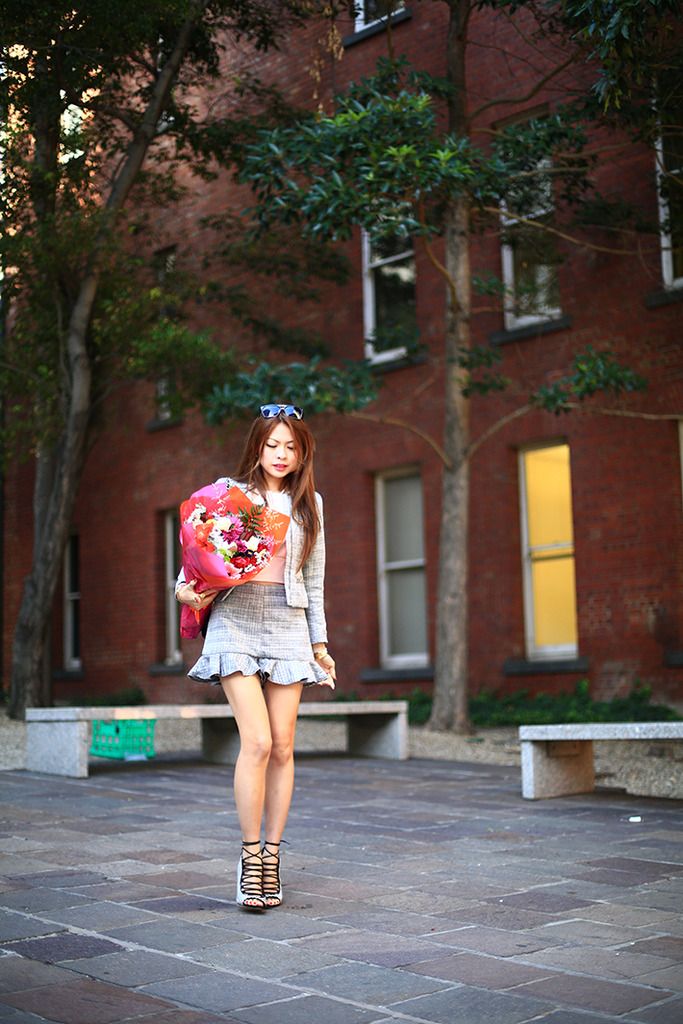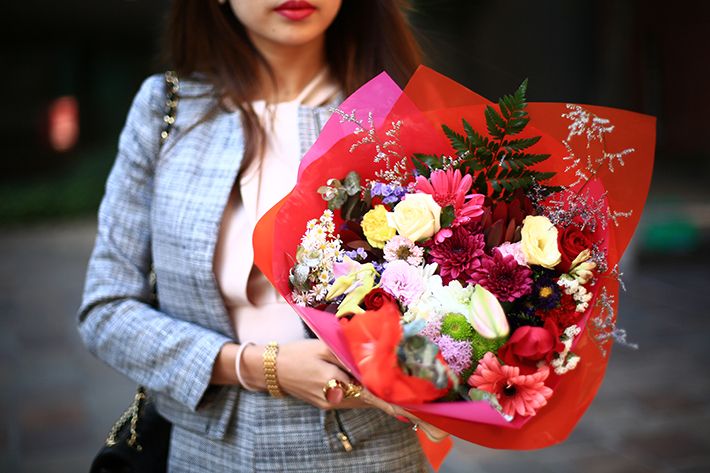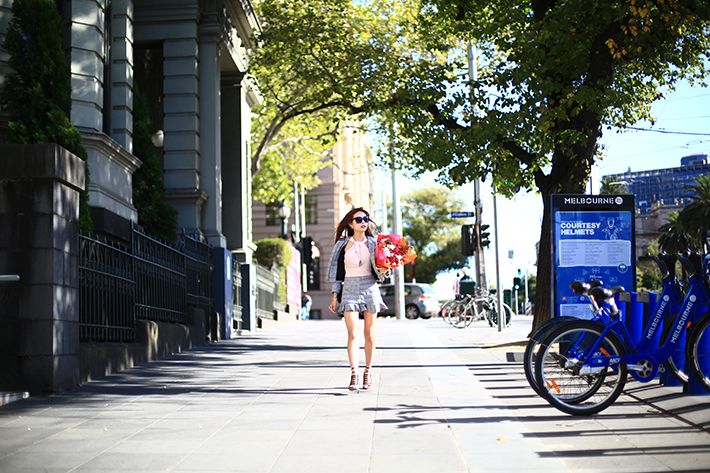 For some strange reasons, my previous posts about Melbourne were gone. All the photos and words that I spent huge amount of time editing and writing respectively have vanished. It's bizarre, but that only means I'll share more photos, yes?
Well, here's a simple set of photos for one of my favourite outfits from our week in Melbourne to start all over again. Tweed is timeless and how can anyone say no to this elegant jacket + flutter skorts set? They are so wearable any time, for so many occasions. You might have realized that I am not a grey person, but tweed in an understated shade of grey? Yes. You got me there.
A morning stroll in our hood at Collins Street with a fresh and colourful bouquet is something I'd do all over again. Melbourne was really lovely, rest the handful of rude people we met.
---
Outfit: Tweed Set,
Thread Theory
// Lace-up Sandals, Zara // Shades, Gucci // Timeless Classic in Caviar, Chanel