06 Jun, 2014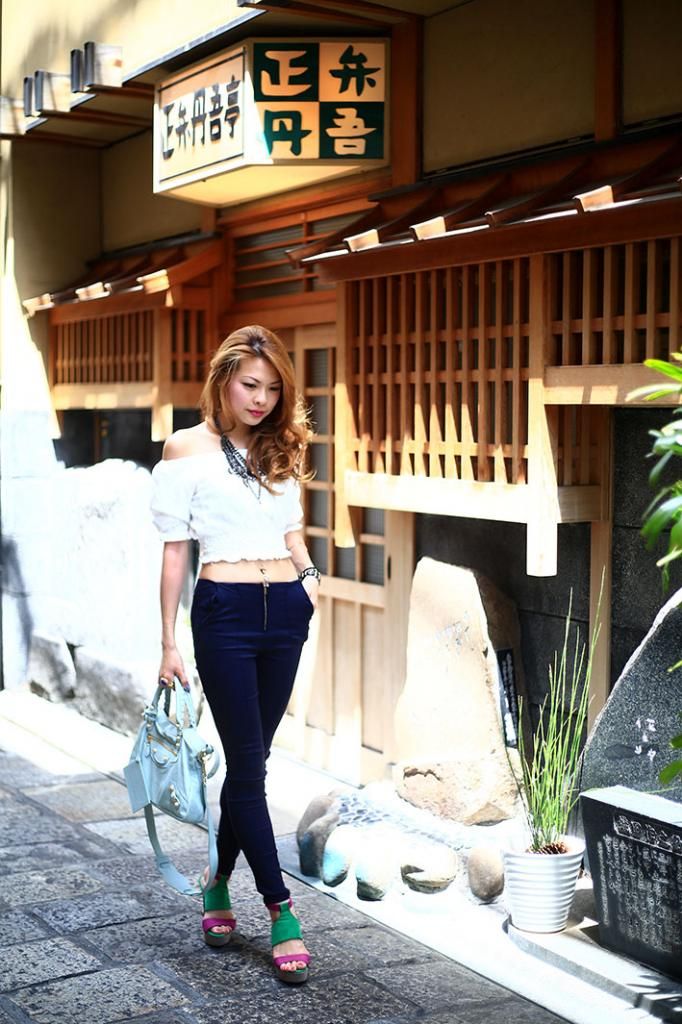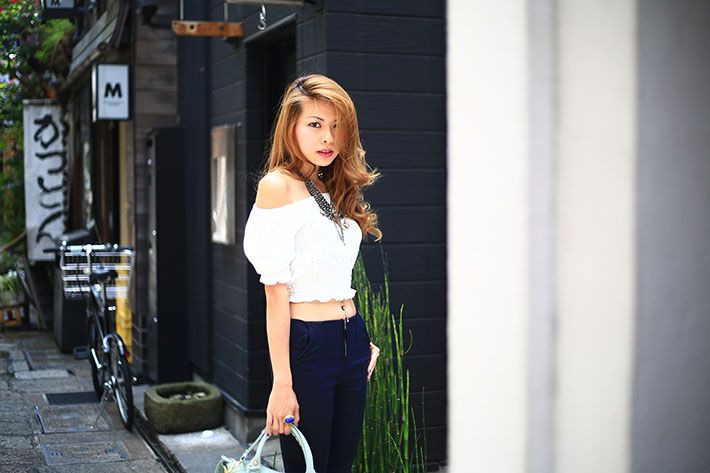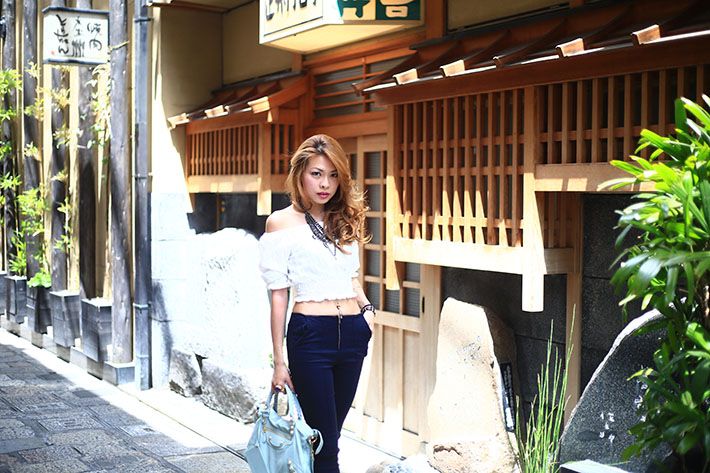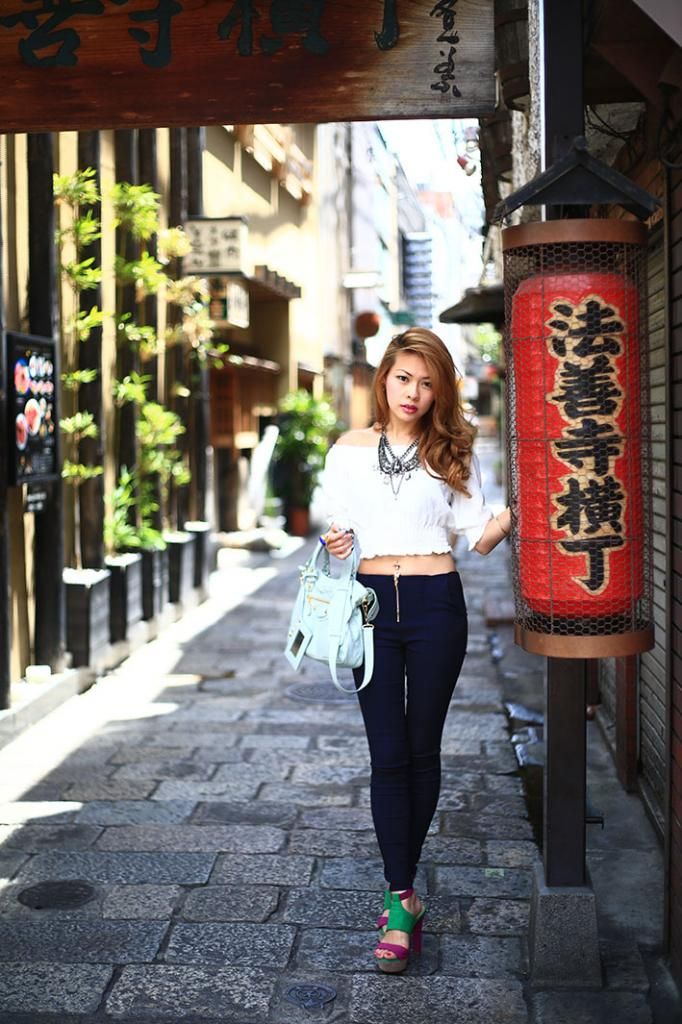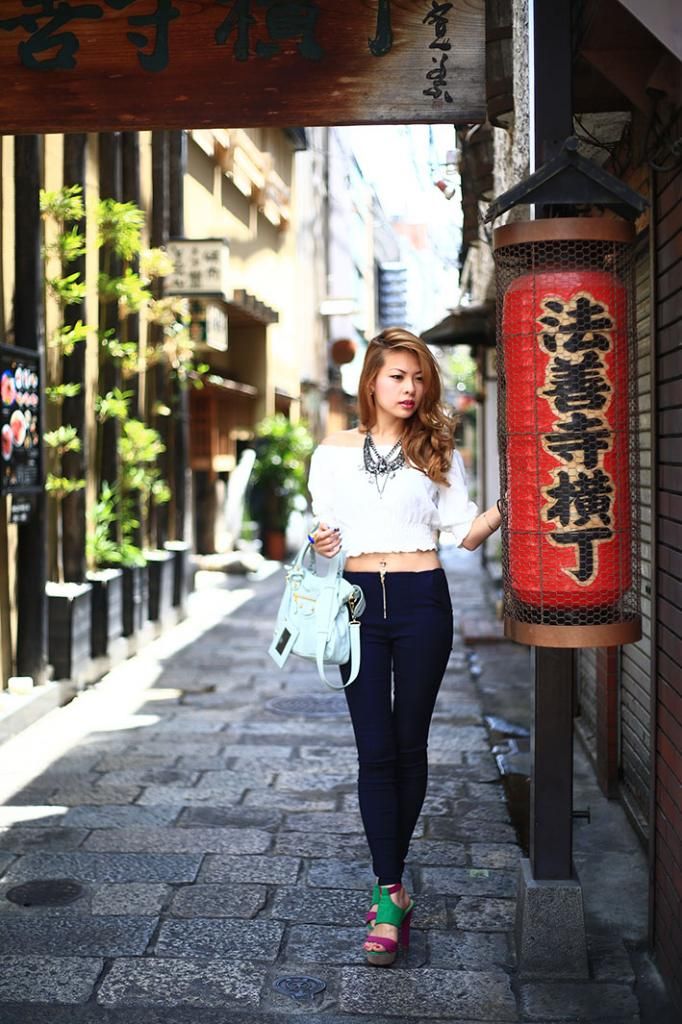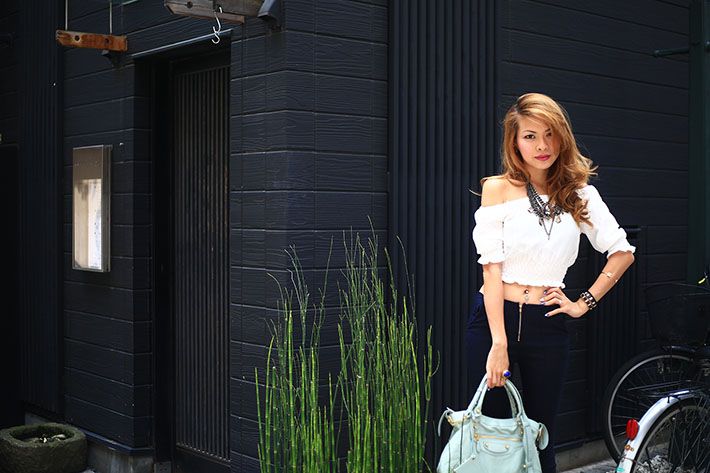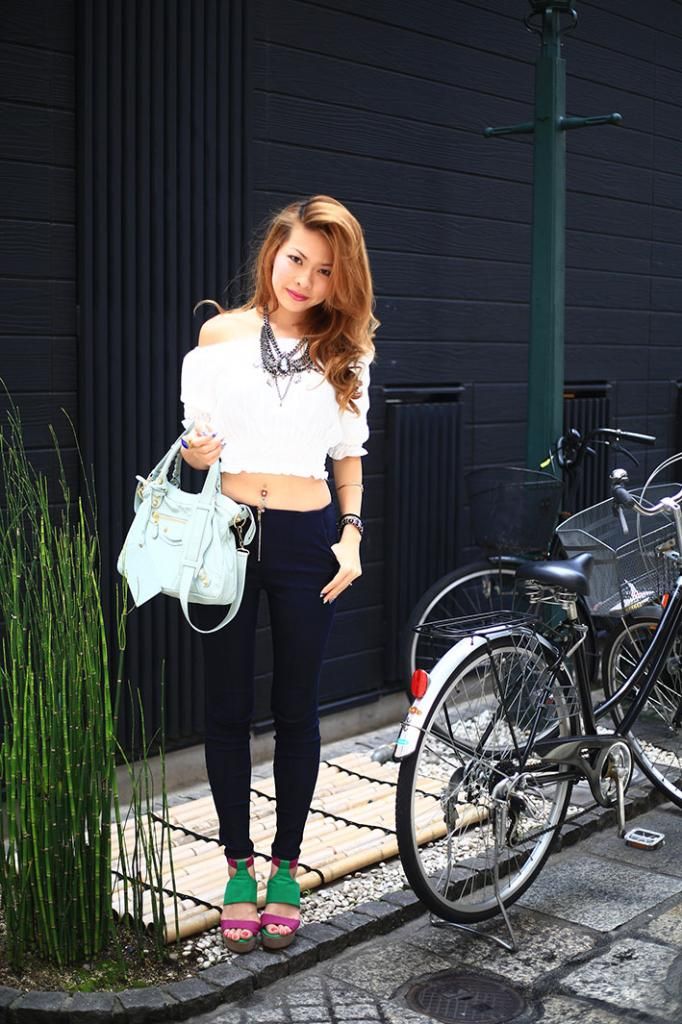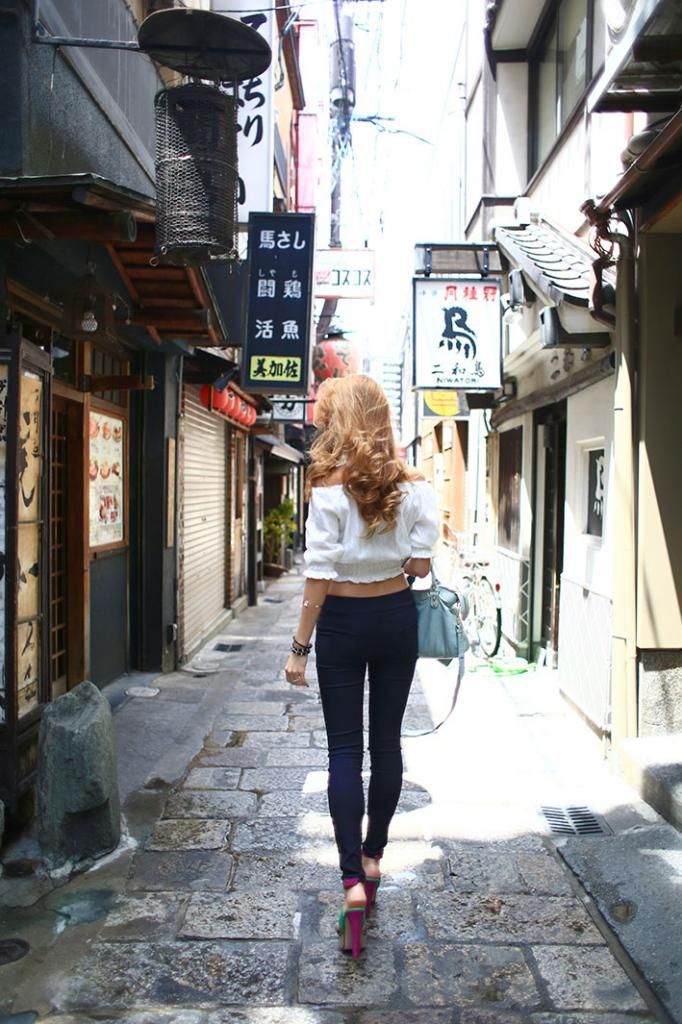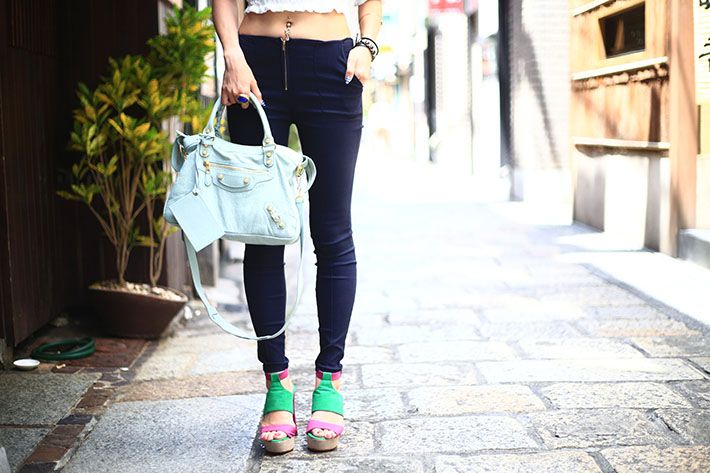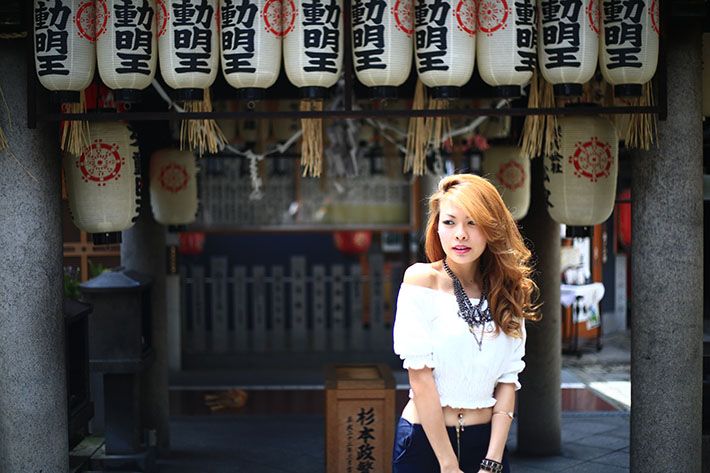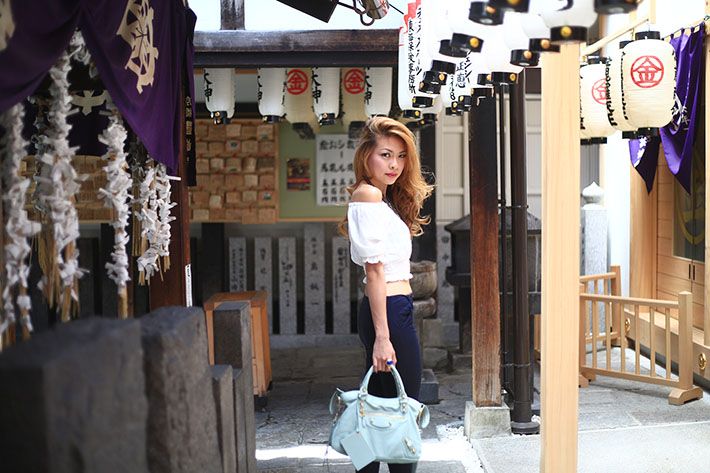 Most of our Osaka days were spent at Shinsaibashi, and there is this elusive lane near the Hozen-ji that we took every morning. It is one that whispers the pasts of Japan, one that brings the heart to peace, one that we left a part of our souls at. It is so beautiful.
The soft chimes from the temple, the gentle trickles of the water display, the silent prayers of the Japanese that spoke so loudly of their earnest hearts; we all fall in love sometimes over the littlest things like these.
And it is by no coincidence that as I am penning this post now, my iTunes shuffled to Kitaro's track - just like it was on my mind every time we strolled down that lane. I loveeee Kitaro, by the way.There is a very strong connection that I feel with Japan; I always do. Even when my Japanese is horribly rusty and I want to slap myself each time I forget my
katakana
.
Anyway, on one of those mornings, I was greatly inspired by the Osakan girls and I tried to dress like them. Skinnies are the big thing in the city now, and they have a thing for baring their midriffs. What better way to celebrate summer, yes? Glad I brought along with me my monthly dose of
Faire Belle
, and I put together an ensemble that I fell in love with over and over again. You can tell from the number of photos.
The Florida Top is a cooling and lightweight off-shoulder piece that is so subtly sexy and every bit feminine. A white piece that will stay in my wardrobe, this number is well worth every penny - even more so when it makes you feel like a Japanese. Complete with bouncy curls, of course. And the skinnies? They are PERFECT. Seemingly tailored for me, they hugged my limbs and elongated my frame so effortlessly, and I love the sexy touch of the front zip.
And if you are wondering about the heels, yes, I walked in them for 12 hours and no, they didn't hurt one bit. Even if they did, I would not take them off. Because everyone in Osaka was in heels no shorter than 5 inches and it drove me insane each time I see them run after a train in those stick-thin stilettos. How did they even do it?!